Social Media For Contractors: Should You Be Everywhere, All Of The Time?
You know what they say: "If you're not on Facebook, you don't exist."
Facebook is the world's most popular social media platform, boasting an astonishing 2.96 billion monthly active users (as of 2023!).
And there are currently over 2.35 billion monthly active users on Instagram. It's incredible, right? In fact, Instagram achieved the 2 billion mark in the 3rd quarter of 2021 and is estimated to reach over 2.5 billion MAUs by the end of 2023.
We're excited to tell you that social media is invaluable for growing your business and connecting with potential clients. Using social media platforms, you can expand your reach, showcase your work, and establish trust and credibility with your audience.
Social media marketing can provide fantastic benefits for contractors, like enhancing communication and engagement with potential clients, increasing brand awareness, and setting yourself apart from your competition.
With social media, you can also show off your expertise, share valuable content, and build long-lasting relationships with your clients.
So, whether you've already started using social media or not, incorporating it into your marketing strategy is essential. This will help you skyrocket your revenue, grow your customer base, and establish yourself as a trusted and reputable contractor.
II. The Benefits of Using Social Media for Contractors
Everyone talks about how your construction company should be on social media. We often take such statements for granted, without understanding what exactly this means for our businesses.
Creating a social media profile for your contracting business can increase your visibility and brand awareness among potential customers. You can showcase your expertise and build trust with your audience by consistently sharing updates, photos, and videos of your projects.
Social media platforms have billions of active users, meaning your contracting biz has lots of potential to reach a broad audience with your marketing. Posting content regularly and building relationships with your followers will increase your visibility and reel in new clients.
Maintaining an active social media presence can do wonders for your contracting business! By consistently posting, you can establish your brand and stand out in a sea of competitors. This approach can really make a lasting impression on potential clients.
If you're a contractor, you can use social media platforms like Instagram and Pinterest to showcase your work through images and videos. By sharing photos and videos of your completed projects, you can demonstrate your expertise and the quality of your work to potential clients. It's an excellent way to gain more customers and grow your business.
If you want to network with other professionals in your industry, social media platforms like LinkedIn and Facebook can be super helpful. You can build relationships and score new business opportunities by connecting with contractors, architects, and designers.
Regularly posting and engaging with your audience on social media can significantly boost your website's visibility and potentially help you rank higher in search engine results pages.
Social media can be the perfect solution for promoting your contracting business without breaking the bank. Creating and sharing your content on social media can effectively grab people's attention and bring you more customers.
Enhanced Communication & Engagement With Potential Clients
In the end, engaging with your clients is what you want as a contractor, so let's look at that aspect's marketing side.
Social media platforms allow you to communicate directly with potential clients. You can answer their questions, respond to comments, and address their concerns promptly. You can build trust and credibility with your future clients by being responsive and engaging.
Keep your clients in the loop easily and quickly! Social media platforms provide an easy way to share real-time updates with your followers. This can include information about new services, promotions, or upcoming events. By regularly posting updates, you can keep your followers informed and engaged.
Social media platforms are perfect for connecting you, as a contractor, with potential clients on a friendly and personal level. You can showcase the amazing people behind your business and share behind-the-scenes content to humanize your brand, all while building stronger relationships with potential clients.
Social media provides a platform for clients to leave feedback and reviews. By responding to feedback and addressing any concerns, you can show potential clients that you value their input and are committed to providing excellent customer service.
All these platforms, from Facebook to TikTok, can help generate leads and attract new clients. By offering valuable content and engaging with potential clients, you can encourage them to request a quote, visit your website, or book a consultation.
Cost-effective Communication
Social media is a low-cost and highly efficient way to communicate with potential clients. By using social media platforms effectively, you can reduce communication costs and increase efficiency. Who says marketing has to cost a fortune?
Showcase Your Work & Portfolio
I just wanted to give you some insider knowledge about how you can use social media platforms to showcase your amazing work.
By sharing photos and videos of completed projects, you can show off your skills and expertise while attracting potential clients looking for inspiration for their home renovation or construction projects.
Imagine you just remodeled a kitchen or built a deck you're very proud of. You share a stunning photo on your Facebook account. People see it and love the aesthetic, and they start sharing it.
Your post gets free traction and is revealed to more and more people. Does that sound good?
Don't forget to share behind-the-scenes looks at the construction process, progress updates, and sneak peeks of what's coming.
By sharing this content, you can build excitement around your work and engage with potential clients fun and meaningfully. It's a great way to showcase your awesome level of detail and expertise.
Build Trust & Credibility
Your clients want to work with someone they can trust, so social media platforms are a perfect place to show off your knowledge and experience. Why not share informative blog posts, how-to guides, and engaging videos? This way, you can establish yourself as an industry expert and demonstrate your expertise.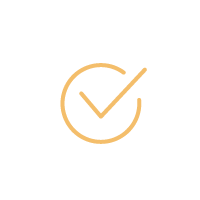 At Contracting Empire, we know that people don't want to work with businesses. People want to work with other people. 
And since remodeling your home or deck can be a great financial endeavor, some people will be scared about giving you that much money.
Social media offers great opportunities for you to showcase your work, portfolio, and customer reviews. Sharing your completed projects can demonstrate the quality of your work and the level of detail you put into each project.
And if you share positive customer reviews and testimonials, potential clients will be more likely to trust and choose you for their project.
It's all about building trust and credibility; leveraging social media is an excellent way to make it happen. You can attract more clients and grow your business by demonstrating your expertise and providing valuable content to your audience.
Social media marketing can help construction companies develop customer loyalty by engaging with their existing customers and offering exclusive deals and promotions to their social media followers.
Overall, social media marketing provides an excellent opportunity for construction companies to differentiate themselves from their competitors and attract new clients.
If you haven't already, it's time to consider incorporating social media marketing into your overall marketing strategy to take advantage of the many benefits it can offer.
III. Choosing the Right Social Media Platforms for Your Contracting Business
When you start thinking about all these platforms, social media marketing begins to feel overwhelming—no wonder more prominent brands hire people exclusively to care for their social media presence.
Overview of the most popular social media platforms
As a contractor, you should keep the following question in mind: what platform does my target market use more often? We've research some numbers to help you figure it out.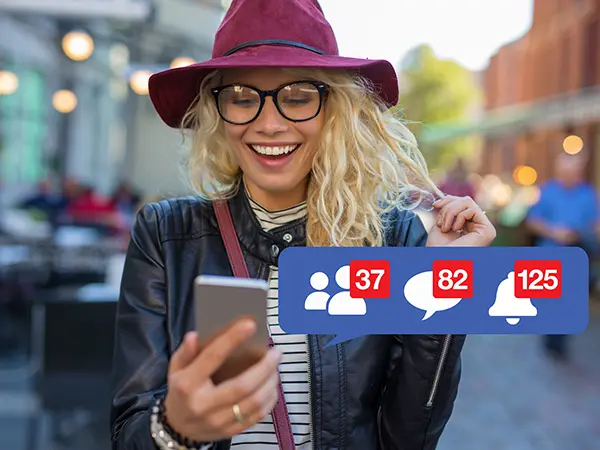 With over 2.7 billion monthly active users, Facebook is the largest social media platform worldwide.
It's a great platform for contractors to connect with potential clients, showcase their work, and engage with their audience through posts, comments, and Messenger.
According to Hootsuite, 66% of Facebook users visit a local business page weekly, making it a valuable platform for contractors to have a presence on.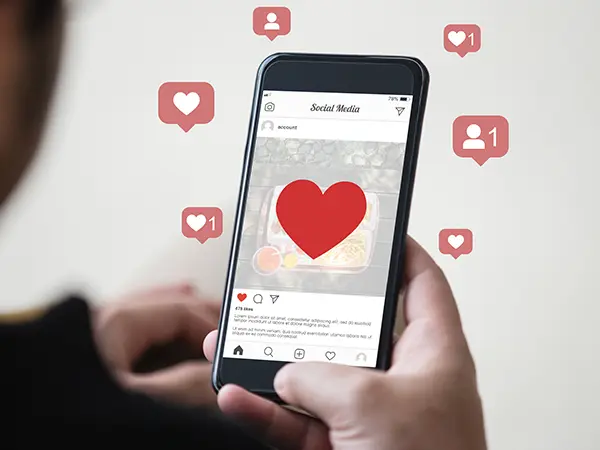 Instagram is a highly visual platform for contractors to showcase their work and portfolio. It's especially popular with younger audiences, with 71% of users under 35.
Hootsuite also tells us that 62.3% of worldwide users turn to Instagram to research brands, and 90% of all Instagram users follow a business. The numbers speak for themselves.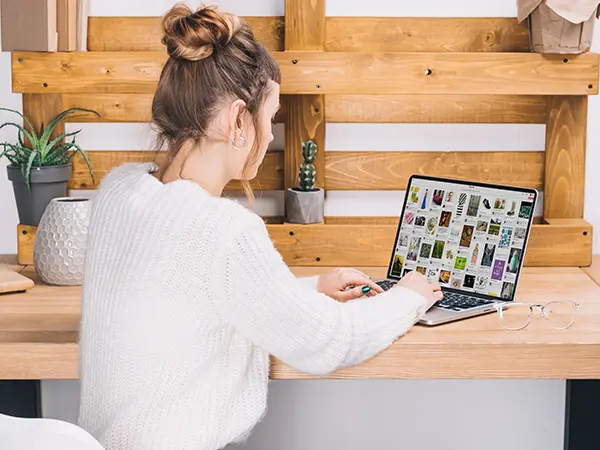 This highly-visual platform allows you, as a contractor, to put in the "interest" in "Pinterest", sharing your work to inspire homeowners for their upcoming home update project.
Since 8/10 Pinterest users associate this platform with something positive, you want to get your construction business there.
Most of TikTok's users turn to this social media platform for entertaining content.
However, statistics show that people in the US spend about 56 minutes daily on the platform, so there's plenty of room to squeeze your contracting content ideas in there.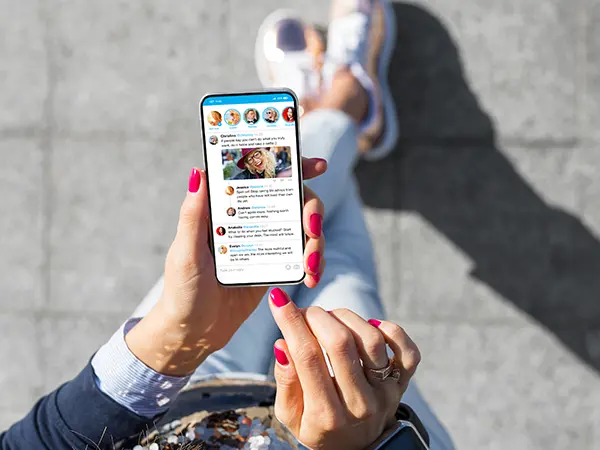 With most users aged 25-34, Twitter is a platform that can be particularly effective in reaching young adults.
However, it may not be the best choice for targeting teenagers, as only 6.6% of Twitter users are aged 13 to 17. That's cool; 17-year-olds aren't interested in finding contractors, anyway.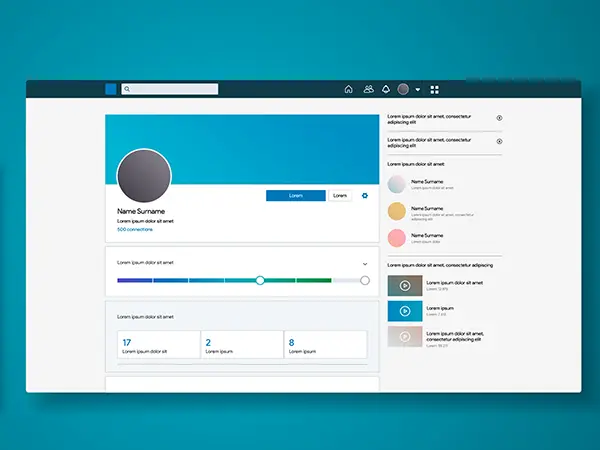 With 63% of users accessing LinkedIn weekly and 22% accessing it daily, there is significant engagement potential for contractors looking to build their brand and reach new clients.
While many people may think LinkedIn is geared toward an older audience, the largest age group on the platform is 25 to 34-year-olds.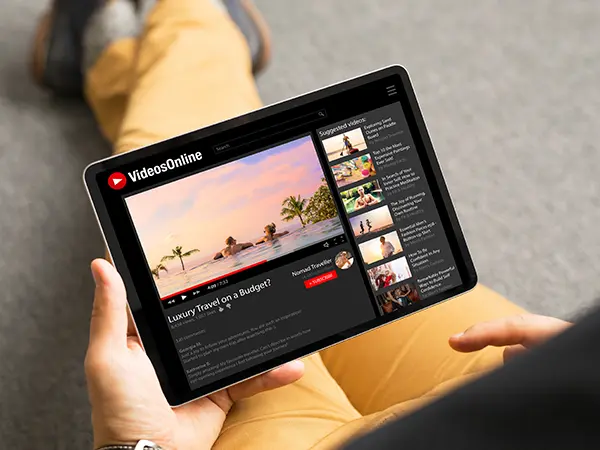 With over 2 billion monthly active users, YouTube's largest age group falls between 15-35, making it a popular destination
However, most users go to YouTube for entertainment rather than brand discovery.
That's not to say you can't post educational content on your Youtube channel. Maybe even a time-lapse video from one of your construction projects.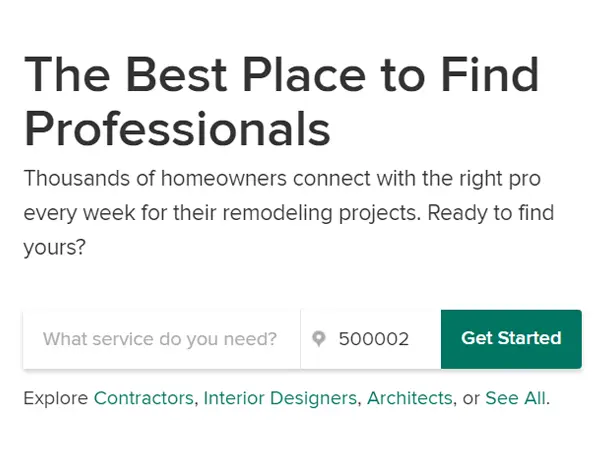 Being on Houzz is crucial for construction services to capture potential leads. This platform has around 25 million unique monthly visitors, and 72% percent are between 25 and 54 years old.
To succeed on Houzz, create engaging content, promote your profile on your website and in emails, and encourage client reviews for a higher rating.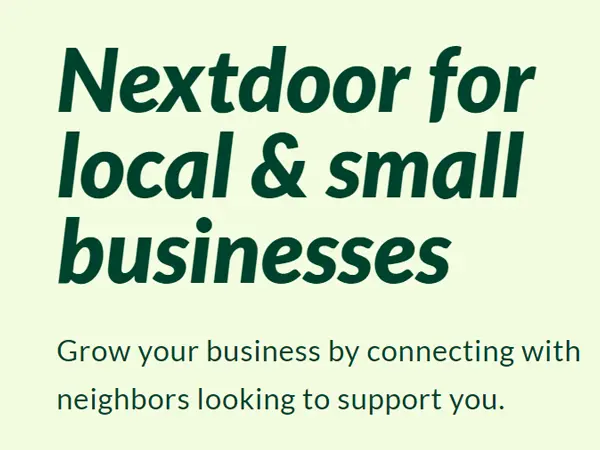 Nextdoor is a neighborhood-focused social app that connects residents, businesses, and public agencies.
It helps your company build a strong reputation, target your local audience, and engage with the community.
18.94% of their users fall in the 55-to-64 age segment, and about 35% are between 35 and 54 years old.
Understanding The Demographics Of Each Platform
If you're still with us, you must be invested in making the most of your social media presence as a contractor. To avoid making things overwhelming, let's take a quick look at the demographics and narrow it down to the best options for your target market:
How to Choose the Right Platform for Your Contracting Business
So far, so good. We know essential facts and stats about social media users across these platforms. Here comes the tricky part: determining what platforms get the job done regarding social media for contractors.
Understanding your target audience is essential in choosing the right social media platform. For example, if your target audience is homeowners, Facebook may be a good option as it's the most popular social media platform for people over 30.
However, platforms like TikTok and Instagram are better suited if you're targeting a younger demographic. Please take a good and deep look at the demographics we discussed earlier and consider who you want your posts to reach.
As a contractor, you don't need a social media presence on a platform where most users are 16 to 25.
The type of content you want to create should also be a factor in choosing the right platform. Some contractors like using social media platforms to educate users about different construction aspects.
An Instagram post or a Twitter status won't get the job done when that's the case. A highly-informative LinkedIn post, however, is likelier to get the job done.
If you want to showcase your construction projects with visual content, Instagram or Pinterest are better options than Twitter or LinkedIn.
Setting clear goals for your social media advertising efforts is essential in choosing the right platform.
Do you want to increase brand awareness, generate leads, or promote your construction projects? Different platforms offer different advertising options and audience-targeting features that can help you achieve your goals.
It's important to remember that you don't have to be on every social media platform at once. It's better to focus your efforts on a few platforms where your target audience is most active and where you can create high-quality content that resonates with them.
You can do anything, but you can't do everything. When it comes to social media marketing for contractors, you're not addressing everyone. Look for your target market and stick to the platforms they most use.
Social media platforms constantly evolve, so staying current with the latest trends and changes is essential. It would help if you kept your construction business's digital marketing efforts fresh and compelling.
IV. Creating and Optimizing Your Social Media Profiles
OK, so you've decided it's time to build a social media presence.
Your construction project has some fantastic photos to share, or you're considering educating homeowners on choosing suitable materials for their new flooring.
To start, you must build a profile on all the major platforms where your potential customers spend their time online. But social media accounts are tedious to create and populate.
Or are they?
Profile Picture, Cover Photo, and Bio
Your profile picture is the first impression social media users will have of your business, so choosing an image that accurately represents your brand is important.
Consider using your business logo, a photo of your team or a project you completed, or a professional headshot if you're a sole proprietor. Make sure the image is high-quality and properly sized for the social media platform you're using.
Your cover photo should complement your profile picture and showcase your contracting business's work or values. For example, you could use an image of a completed construction project, a team photo, or a photo of your business in action. Make sure the image is high-quality and properly sized for the social media platform you're using.
Remember that not all social media platforms have identical bio length and formatting requirements, so tailor your bio to each platform. You can add a cover photo on Facebook, but Instagram has a different structure, so you can skip the cover photo in this case.
Your social media bio is an opportunity to introduce your contracting business to potential customers and showcase your unique value proposition. Keep it concise and to the point, but include essential information such as your business name, location, services offered, and contact information.
Use keywords relevant to the construction industry to help your profile appear in search results. If you have a website or blog, include a link to drive traffic to your website.
Contact Information and Website Links
Someone looking to redo their kitchen saw a shared photo of one of your projects on a friend's Facebook profile. They find your business page and look at some of your past projects. They like what they see and think you might be the right contractor for their home remodeling job.
But your phone number is not updated. And your website is challenging to browse without the contact information visible on all pages (that may be a story for another time, though).
So, they close your page and decide to look for construction workers elsewhere. That sounds like a missed opportunity. A potential lead goes down the drain. Painful. And it could have been so easily avoided…
It's essential to include accurate contact information on your social media profiles, including your business phone number, email address, and physical address. This information makes it easy for potential customers to contact you and helps establish trust and credibility.
Including a link to your website on your social media profiles can help drive traffic to your site and give potential customers more information about your contracting business. Be sure to link to a specific landing page that showcases your services and work.
Content Guidelines and Brand Voice
Use consistent branding when including contact information and website links on your social media profiles. This means using the same logo, colors, and tone of voice that you use on your website and other marketing materials.
Consistent branding helps build recognition and reinforces your brand identity. Above all, always prioritize quality over quantity. Consistently producing high-quality, valuable content will help establish your business as a trusted source in the construction industry.
V. Content Strategy and Best Practices for Social Media
When you've done marketing for long enough, you'll come across words like "content strategy" or "social media engagement" quite often.
What does all of it mean? As a contractor, perhaps you haven't given digital marketing the light of day, but it is important.
Just think about how the internet is an ever-expanding resource, with people hooked to their screens and looking to stay connected in the digitally-dominated world. You need to be on social media to get noticed.
But how?
Developing a Content Strategy for Your Contracting Business
Developing a content strategy is essential for the success of your social media marketing efforts. It helps you plan and create content that aligns with your business goals and resonates with your target audience. Using slang in a Facebook post targeting 50-year-old homeowners will likely create confusion instead of desire.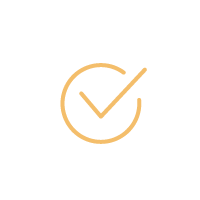 By developing a solid content strategy, you can establish your business as a trusted source in the construction industry and attract more clients.
The Importance of Visual Content & How to Create It
Visual content is crucial for social media marketing success. As a contractor, you have the advantage of having visually appealing work that you can showcase through social media. However, knowing how to create high-quality visual content that engages your audience is essential.
Start by taking high-quality photos and videos of your work. You can use a smartphone or invest in a professional camera. Also, consider creating before-and-after photos to showcase your skills and expertise.
Finally, it's important to be consistent with your branding and visuals. Use your brand colors and fonts in all your visual content so your audience can easily recognize your business.
Engaging with Your Audience & Building Relationships
Nobody likes an unresponsive business. As consumers, we've all been there at least once. As consumers, we've all been there at least once. We need some important questions answered and the company won't reply.
Frustrating.
It's about promoting your services and building relationships with potential clients. Responding to comments and messages promptly can go a long way in establishing trust and credibility with your audience.
Sharing Customer Testimonials & Success Stories
We won't insist on this topic too much, as we've already talked about getting reviews as a contractor in this blog post.
However, we will tell you this: homeowners want to see the real-life results of their construction projects and the positive impact you've had on your clients.
Sharing customer testimonials and success stories on your social media platforms not only builds trust and credibility with potential clients but also shows your existing clients that you value their feedback and appreciate their business.
VI. Measure twice, post once
Social media can be a powerful tool for contractors to increase visibility, engage with potential clients, showcase their work, build trust and credibility, and develop customer loyalty.
Creating a social media strategy is crucial for your online presence but can be overwhelming. First, focus on your business's best social media platforms and brainstorm content showcasing your work.
Start small and focus on one or two platforms at first. Don't try to be active on every platform simultaneously. Use social media advertising to reach new audiences, and consider partnering with other businesses or influencers to expand your reach.
At Contracting Empire, we work at full speed to bring you more clients through online marketing practices. We don't just copy-paste strategies we read in books; we create tailored solutions for your unique contracting business.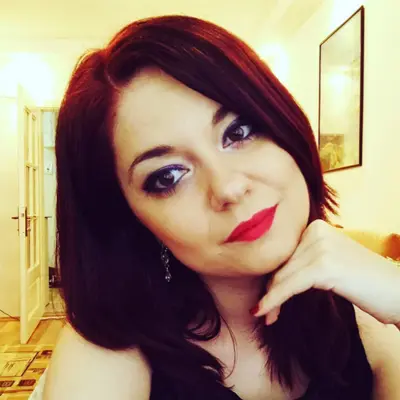 Because of her marketing degree and her 14+ years of experience as a writer, Theo loves understanding marketing psychology and turning it into words people actually want to read.
When she's not crafting compelling copy, you can find her dominating online games, strategizing over board games, or getting creative with scrapbooking.