According to Google, over 660,000 people search for remodelers each month. Over 1.7 million homeowners search for contractors and another 4.2 million for home builders and design-build firms each month!
So if you're thinking you're not getting calls because homeowners don't need your services – think again.
The fact is, homeowners have always been looking for quality home improvement services. What changed in the past few years is that people are now looking for these services online.
To get potential customers to find your business online, optimizing the local SEO of your Business Profile and website is crucial.
In this guide, you'll discover the basics of local SEO and how this long-term strategy will bring you more valuable clients.
Keep reading and start getting back the leads you've been losing to your competitors.
The Value Of Local SEO for Contractors
I can't stress enough how important local SEO is for your contracting business. So here are some stats to give you an idea of how much you can profit from it…
82% of people who implemented an SEO strategy said it positively affected their business. If you own a showroom, it's important to note that 76% of people visit a store after they look it up online. 28% of local searches resulted in a purchase. And "Near me" searches have grown by over 130% since 2020!
Let's see what's the difference between SEO and local SEO.
Local Search Engine Optimization
Local SEO is all about increasing your brand's local visibility.
As a contractor, you can do that by optimizing your Google Business Profile, your website, citations, fighting spam on Google Maps, and tracking your GBP Performance.
Optimizing your profile is crucial if you want your business to stand out online and attract local customers. 
Here's why:
46% of all Google searches have a local intent, meaning they're looking for a product or service locally, like "kitchen contractor near me" or "kitchen contractor in Raleigh".
76% of business owners say the ROI of local SEO is "excellent" or "good", meaning that even a small investment in it will take you a long way.
86% of users look up the location of a business on Google Maps and the Google Local Finder results.
So, there's a big chunk of searches with local intent. These are all potential customers that need your services, and they're out there looking for you.
Search Engine Optimization
Search Engine Optimization (or SEO) is the process of getting your website pages to show up higher in the search results.
You can rank higher by using keywords, backlinks, and user-friendly content to let Google know that your service is relevant and helps local homeowners.
If you were a bathroom remodeler in Ohio, you'd want your content to be about bathrooms. From describing the services you offer, to educating them on their options, and how to bypass challenges.
Although it sounds simple, hundreds of other contractors try to do the same thing. At that point, it becomes a matter of who does it better?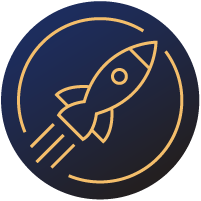 Ramp Up Your SEO Efforts!
Based on our studies, I can tell you that contracting companies that optimize their SEO and local SEO are always at the top of the page. The worst part though is that only about 1% of contractors are actually doing something about it. This creates a lot of space for lead generation companies that swoop in and capture the attention of clients that should have been yours.
What Is A Google Business Profile?
A Google Business Profile (GBP) is a free tool that allows you to manage what your potential clients see about your business online when they search with local intent. 
It enables you to:
You can create a Business Profile on your own, or Google can do it for you by pulling information about your business from across the web (and then you need to claim your profile).
To set it up the right way, check out this guide on setting up your Google Business Profile for contractors.
Optimizing your GBP will impact where your business is displayed in the Google 3-Pack, Local Finder, and the organic search results.
Google's Local Pack or the Google 3-Pack
Google's Local Pack is a selection of the top three results that Google returns for a search with local intent.
For example, let's say you Google "deck builder in Omaha." Google will display advertisements first followed by the Google 3-Pack.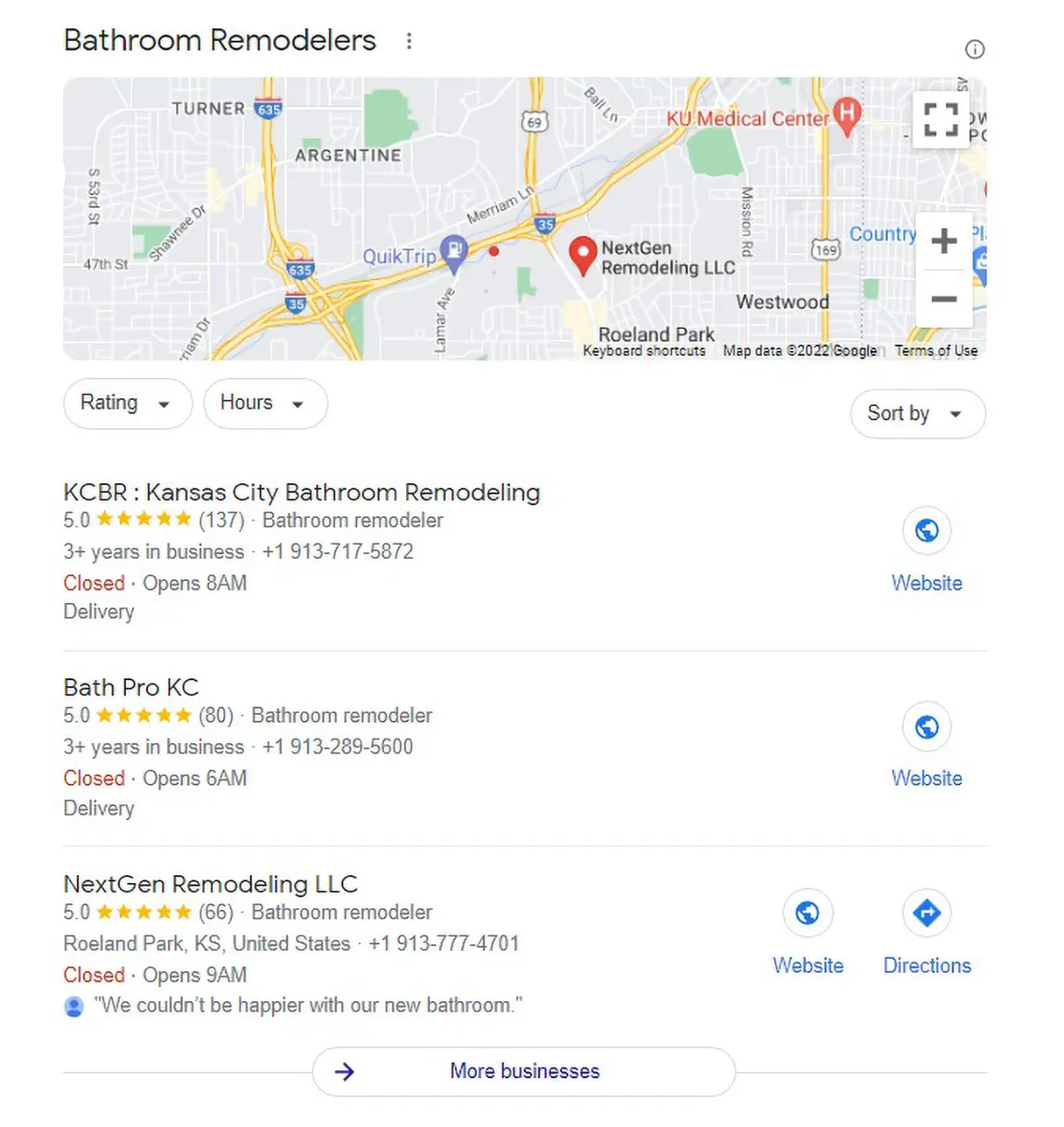 The Local 3-Pack appears first on a page 93% of the time, so you definitely want your business to be in the top 3. Businesses that are highly optimized for local searches have the best chance of appearing in the 3-Pack.
Note: The Local 3-Pack can also contain a promoted business, which increases the number of businesses you see in the section to four.
In other words, you want your business to appear in the local 3-Pack now more than ever. This ensures that people will discover your business ahead of your competitors.
Although it looks like Google Maps, the Local Finder has a different purpose.
Google Local Finder returns more relevant results after the user performs a local search. This makes it a better choice when looking for local businesses.
Google Maps takes a broader approach and offers an overview of all the businesses in a bigger area. It was designed as a mapping engine and focuses on more than local businesses.
How Does Local SEO Help Your Contracting Business?
Right now, local SEO is the most efficient way to get your contracting business to stand out in the search results.
The more clients that find your service, the more leads you're going to get. More leads will lead to higher income and business stability.
Here are a few ways that local SEO helps your contracting business grow.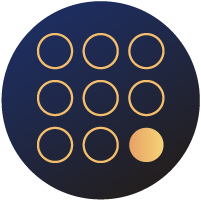 It's The Perfect Opportunity To Stand Out Online
At its core, local SEO means improving your online presence in your area. This means that your business has a greater chance of ranking higher than your competitors. This results in more website traffic, calls, and ultimately more leads.
You Can Quickly Connect With New Prospects
Homeowners will always look to get a remodel, an addition, or upgrade their homes. An optimized local SEO effort means a higher chance to connect with the right customers. What's even better is that you'll have the chance to finally pick the customers you want to be working with.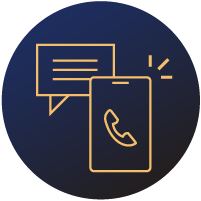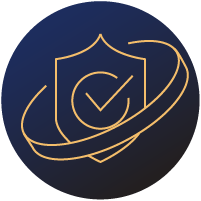 It Builds Trust For You From The Start
By uploading your best photos, potential clients can experience your work and passion. You can educate potential customers through Posts. And set up a Q&A section to answer the most common questions that your users have.
Reviews are the quickest social proof that will build that trust for you, so having a clear process in place to gather them is very important.
It Lets You Keep In Touch With Your Customers
From 2017 to 2021, online interactions between customers and businesses have tripled, going from 20% to 60%. A strong online presence means a strong relationship with the homeowners in your area. Google Business Profile opens a quick communication channel to your customers. You can easily receive and reply to messages, reviews, and calls.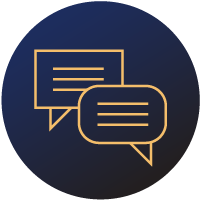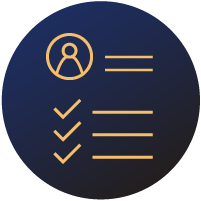 Helps You Get Qualified Leads
But the most attractive aspect of an optimized local SEO presence is all the new leads you can reach. People will start discovering your service, and as long as your GBP is sound, you'll reap the benefits.
Dominate Your Competition With Powerful Local SEO
Studies show that on the first page of Google, the first five organic results account for 67.60% of all clicks. As a result, if you rank anywhere but in the first five, your listing won't attract many visitors.
But here's the thing: 56% of local businesses have not claimed their Business Profile yet. For you, this means you can easily outrank your competition and get on the first page faster.
78% of jobs go to the first contractor who gets the lead. You want to get to your customers ahead of your competitors. And for that to happen, your local SEO must be excellent.
Let's see how the big players in the industry do that and how you can do it too.
1. Increase Your Relevance Based On User Search
The relevance of a business refers to how well your Business Profile matches the search intent of the user. If a potential customer is looking for a kitchen remodeler, but your main category is bathroom remodeler, Google may not display your business in the Google 3-Pack.
In this case, it's important to remember that kitchen remodelers are not your competition, so there's no point in fighting to rank #1 on this search. You're fighting for the #1 position for "bathroom remodeler" searches in the areas that you serve.
To increase your relevance and get warmer leads, be specific with your main category, and your chances to rank higher will skyrocket.
2. Define The Area In Which You Rank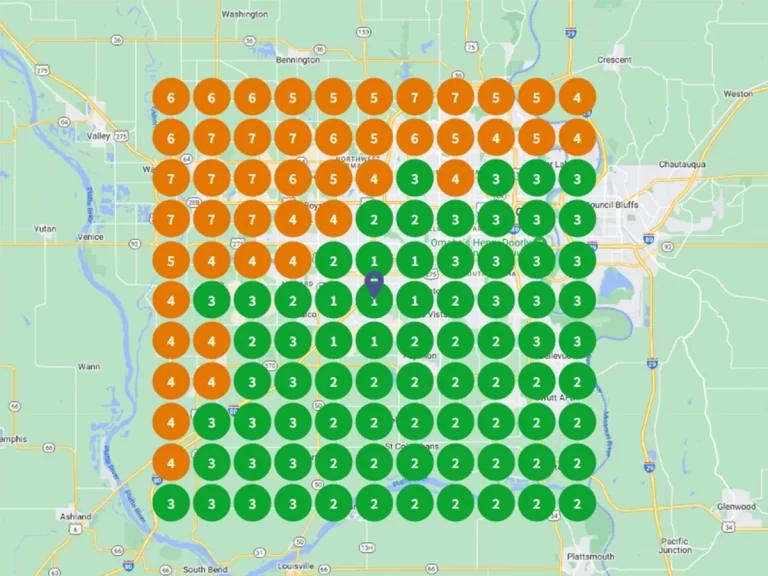 Distance is one of the most important factors when it comes to ranking locally.
The closer your address is to where the search was conducted, the higher the chances to appear in the top search results. When a user doesn't mention the location in their query, Google will "calculate distance based on what we do know about their location."
The results will also change if the location is present in the search query.
Let's say your main business category is 'Landscaper,' and your service area is Raleigh. In that case, for a user searching for 'landscaping in Raleigh,' Google is more bound to show your business, rather than someone from Durham.
By design, Google will rank you in the 3-pack if the user is very close to you. The secret of building a successful local SEO strategy is to extend the area that you serve and get your business to rank in the top 3 positions even if the user is 20 miles away. You can do that by increasing the online ranking prominence of your business.
3. Creating Prominence to Expand Your Service Area
If your business is well-known in the offline world and has value to your community, Google will try to reflect that in the local rankings. 
This is why famous museums, landmarks, hotels, or restaurants appear higher in the search results.
The information that Google picks up from across the web about your business will impact your prominence. This could mean other sites linking back to your content, or mentions of your business on other websites.
The more value you'll provide to your community, the better you'll be rewarded by Google. 
As your trust and authority signals increase, you'll start ranking in the top 3 positions of the Google 3-Pack for a distance of up to 30 miles.
4. Increase Credibility With Customer Reviews
Reviews play a big role in increasing your business' credibility and trustworthiness.
A Podium study shows that 88% of consumers are influenced by the reviews they see online. Beside the number of reviews that your profile has, users are also interested in the quality and cost-to-value ratio of your service or product as well as how you treat your customers.
So the way you answer reviews is really important. Keep in mind that you cannot delete reviews but only report the ones that violate Google policies.
Check out our more in-depth article about getting stellar reviews for your customers.
5. Building up citations for your local listing
There's a good chance that you've already built a few citations for your business and didn't even know they're called that. Basically when you create an account on Yelp, Home Advisor, BBB or any other local business directory – you create a reference of your business online, which is called a citation.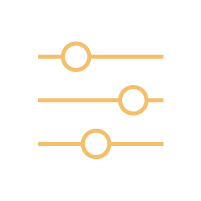 Note: Inconsistency and duplicates are the first two major reasons citations fail. Citations need to have a consistent NAP (name, address, phone number) across these directories, and duplicate listings on directories must be removed or corrected.
Citations play a significant role in improving your Google Maps marketing.
At Contracting Empire in our local SEO efforts we also build out citations for you. We approach local SEO as a system to boost your business's online presence fast – so you can reap the benefits more quickly. Check out our local SEO service page for details.
To get started with citations, below you can find the top 15 directories for contractors where you can list your business.
6. Get Warm Leads Using The Right Keywords
An SEO keyword is a word or phrase that people might use to find a particular type of content on the internet. 
For example if you remodel bathrooms, you'd want users to find you when they search for "bathroom remodeler", "bathroom remodel", "bathroom remodeling service", "bathroom contractor", "install new shower", "tub to shower conversion" and so on.
Add keywords in the Business Profile description of your GBP to let users know what you do. Then add them in your Business Profile Posts or in the Q&A section of your profile.
Adding keywords to your GBP should feel natural and support the information that's being presented.
Note: Do not add keywords to your Google Business Name. If the legal name of your business doesn't contain the keyword, leave it out. Google penalizes or even suspends listings that practice what's called by marketers "keyword stuffing."
Let's see what keyword strings help you the most:
Local SEO is a long-term strategy that takes time to show visible results. You'll first get more clicks on your business, more visits to your website, and a few more calls that you'd think are coming from referrals.
However, there's a shortcut that will quickly propel your business to the top of the search results: Ads.
Ads are a short-term wealth vehicle that pushes your business in front of what Google considers to be good prospects.
While optimizing your SEO and local SEO is free, ads come at a cost and require extensive research and optimization if you want them to be 100% efficient.
Add Your Website SEO Into The Mix
Local SEO and your website SEO complement each other. If you want to expand the area of your local presence, your website's SEO needs to be optimized as well.
Here are a few tips on how to make your website work for you:

Let Pros Handle Your Business Profile For You
Optimizing your online presence for local SEO is time-consuming. It involves research, marketing knowledge, technical expertise, and access to many different tools to make it as efficient as possible.
Optimizing your local SEO by yourself might keep you distracted from running your business. And when time is limited, you'd better focus on your area of expertise, while letting us work from ours.
To create a launch pad even for the smallest of businesses, we've made our local SEO citations price a no-brainer.
Click the button below to discover our offer.