Your customers are 70% more likely to visit your online Business Profile, and 50% are more likely to consider buying from you if you have a complete online Business Profile.
But your Business Profile is incomplete without a business profile description. And even if you have one, you still need to ensure it's efficient and convincing.
In this guide, you'll discover how professionals write a business profile description that works! You'll discover how to make your description persuasive enough to convince potential customers to pick you and not your competitors.
On top of these, you'll get a business profile description template to apply these tactics to your own business.
Let's begin.
Quick Overview Of A Business Profile Description
First of all, we need to understand what's a business description on Google Business Profile, why you need one, and how to add it to your profile.
Quick Overview Of A Business Description
Your business description is a short text conveying what your company does, its purpose, and what makes it unique. It gives your prospects a first impression of how your business is the solution to their problem.
Google advises entrepreneurs to "focus mainly on relevant information about a business instead of promotions, prices, or sales."
The description appears on your business profile below "reviews." It has a maximum number of 750 characters, of which only 250 are visible before you click "more."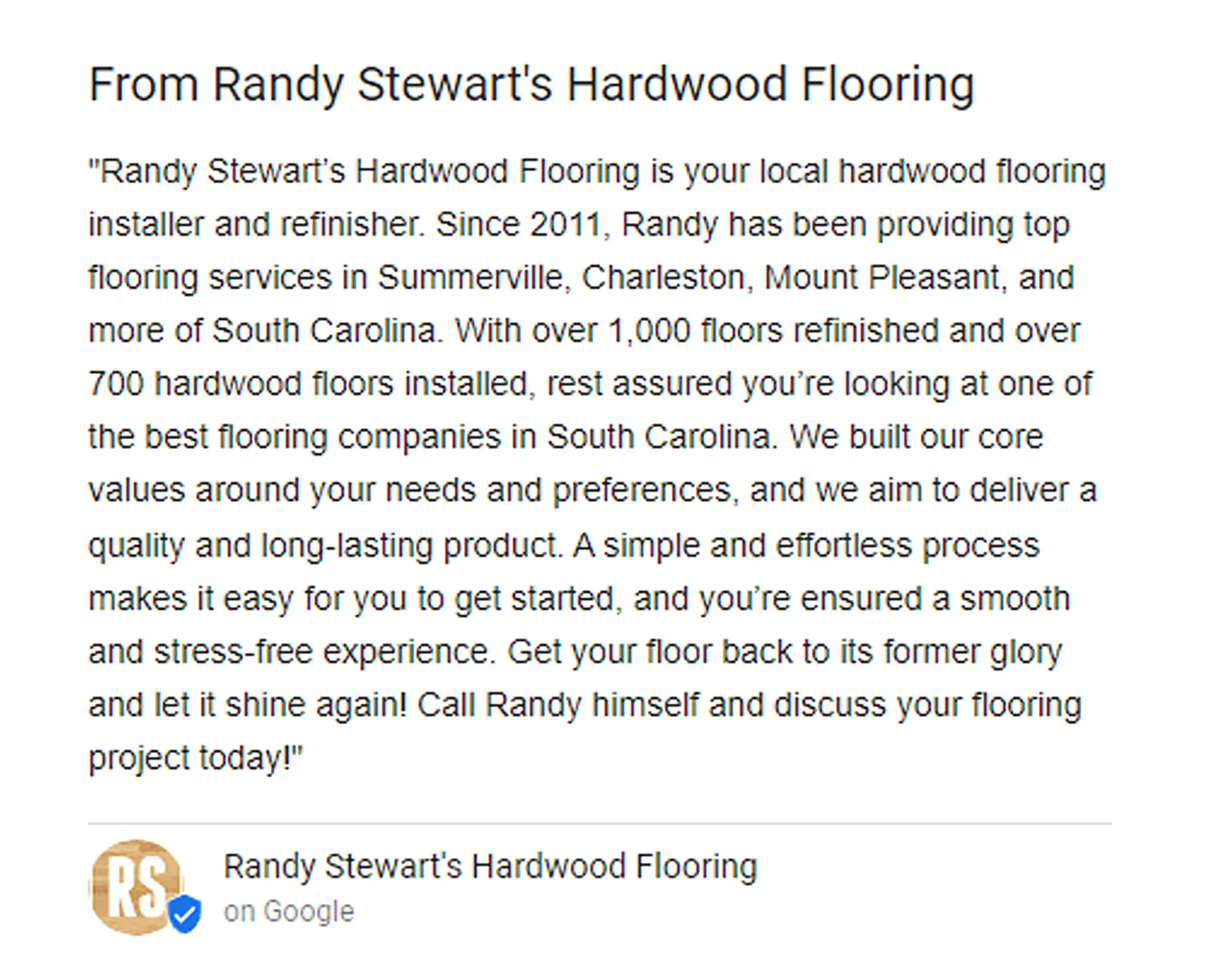 Editorial summaries are different from business descriptions. These appear at the top of a business profile, beneath the category. Unlike descriptions, you can't edit an editorial summary.
How To Add A Business Profile Description
If you didn't complete your business description when you first created your Business Profile, you can add or edit one at any time from your Google Business Profile.
In the Google Business Profile dashboard, look for 1. Info. Click on it and scroll down until you see the business description field (you'll find it above "Add opening date"). Click on 2. Edit, and start writing your description. When finished, make sure you proofread your text, then press 3. Apply.
Adding or editing your business description triggers a review from Google. You'll see your text in a gray color, and above it, you'll see "Under review". You'll have to wait from a few minutes to up to 3 days before your new description is approved.
This happens because Google has some "set-in-stone" guidelines that you'll need to respect when creating a business description.
To avoid the costly mistakes amateurs make, we'll discuss the do's and don'ts below.
The Do's And Don'ts When Writing A Business Description
Every user and potential customer is able to see your business description, so it must be up to the highest standards. Let's see what it takes for your description to easily pass the review.
Several tricks make your Business Profile description more powerful and convincing. Let's see what professional marketers keep in mind when creating an impactful description that makes prospects click on your Business Profile.
Structure refers to how well you organize your text. The description needs to follow the train of thought and guide your reader from one sentence to another.
Emotion is what makes your description persuasive. Illustrate the benefits homeowners will get from working with you and reassure them about their choice.
Your audience is the people that get to enjoy your service. Ensure your business description talks directly to them and makes them feel at the front and center of your business.
Use the locations you serve in your description, so homeowners know that you work in their area from the get-go. This is a great opportunity to improve your local SEO as well.
A Unique Selling Proposition (or USP) conveys the uniqueness of your service. It's what makes you different from your competitors. A streamlined process, pricing transparency, or a specialized in-house team are good examples of a Unique Selling Proposition.
3 Steps To Write A Business Profile Description Like A Pro
First of all, your business profile description needs an introduction. Users need to know who you are, what you do, and where you do it. Ensure their effort is minimum and give your potential customers this information from the start. This makes working with you a lot easier.
For an efficient introduction, use the following template.
[your business name] provides [your main service] for homeowners around [your service area]. We are [a trait of your business] focused on [what your customer will gain].
The introduction would look like this:
Remodeling 101 provides bathroom remodeling services for homeowners around Raleigh, Durham, and Chapel Hill areas. We are a veteran-owned business focused on delivering you the best end-product in the neighborhood.
The next section needs to show the benefits of working with you. Demonstrate that you're the perfect fit for the job and that you can solve all their problems.
To create trust, use the following template.
Homeowners in [area you service] have been enjoying our craft since [the year you opened your business]. From then on, we've been improving [a feature of your service] to give you [the benefit the feature brings] + [the deeper benefit]. [number of projects or clients] are the proof that you can get [what your prospects want] done with care, on time, and within budget.
This section would sound like this:
Homeowners in Raleigh have been enjoying our craft since 1995. From then on, we've been improving our strategy to give you a streamlined process that gets you an effortless remodel with minimum stress and anxiety. Dozens of happy homeowners are proof that you can get a bathroom remodel done with care, on time, and within budget.
A Call-To-Action (or CTA) needs to be the strongest message of your text, and it needs to convince potential customers to give you a call, visit your website, text you, or request a quote.
Here are three tips for creating a powerful CTA that makes your potential customers take action:
Keep your CTA short by telling your prospects what to do, and why.
It should sound like:
"Request a quote today and get the upgrade you deserve!" or "Get in touch with us and enjoy an effortless remodeling experience!"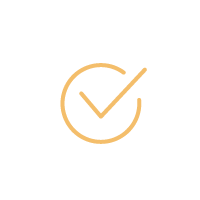 Before you create your Call-To-Action for your business description, remember that Google won't approve what sounds like sales content. Avoid bringing up promotions, discounts, or vouchers. Descriptions with a phone number can also be rejected by Google.
Keep your CTA short by telling your prospects what to do, and why.
It should sound like:
"Request a quote today and get the upgrade you deserve!" or "Get in touch with us and enjoy an effortless remodeling experience!"
Can you notice the difference between the following descriptions?
The first sentence is descriptive, and the other is salesy.
There's no doubt that your business profile description matters. It lets people know who you are and helps them decide if you're the right fit for the job.
The template above will help you come across online as a professional.
But that's just the tip of the iceberg.
If you want a compelling online business profile description that draws people in and creates the trust they need to make a call, you're one click away.
Let one of our Local SEO experts optimize your Google Business Profile and watch your phone start ringing!