Seeing your business on the first page of Google is a dream come true, but there's an even better place you want your business to be.
The Google 3-Pack contains the top 3 local search results which appear anytime you conduct a search with local intent. To appear in the Google 3-Pack, you'll need some Google Maps SEO to start ranking your business higher in the search results.
Google itself says that 76% of people who interact with a local company end up contacting the business within a day, and 28% of them purchase a product or service from that business. 
To beat your competition and get most of these clicks, you'll need to harness the power of Google Maps SEO, or local SEO.
Let's see how you can do it.
8 Tips To Make Google Maps SEO Boost Your Ranking
Let's look at 8 tricks that will boost your business higher in the local search results.
1. Fix your primary category
Your main category is closely tied to the relevance of your business (one of the main ranking factors), so you'll want to get it right from the beginning.
The easiest way to establish your primary category is to determine what you want to be known for. For example, even if you are a general contractor, homeowners are more likely to search more specifically for "bathroom remodelers" or "deck builders."
Your main category should represent what you're specialized in – and what you want to be doing – before anything else. Then – use the secondary categories for the other services you offer.
Since Google values relevance most, use the categories to accurately describe your business so you can rank higher in the search results. For a successful Google Maps SEO, conduct a keyword research to see what exactly are homeowners in your area looking for.
2. Fix your location/service area
The second most important ranking factor according to Google is how close you provide your service from where people are looking for it.
For example, because you're a contractor, you'll mostly serve homeowners at their location. There's two possible situations:
If you also have a headquarter where you interact with your customers, you have a hybrid service-area. For hybrid service-areas, your best chance to rank in the top results is by targeting cities and towns near your physical address.
If, on the other hand, you don't meet up with your customers at an office, you have a service-area business. In this case, you won't have to add any physical address, and you can select up to 20 areas you service by city, postal code, county, etc.
Setting a closer service area works in your favor too.
For example, you don't want to drive four hours to do a consultation and waste your time on tire kickers. 
3. Got keywords in the business name?
If your business name contains a big keyword, you're in for a treat.
Companies with a relevant keyword in their business name are more likely to rank in the top results simply because that's how the algorithm works. When Google sees the keyword, it instantly gives it a boost to relevant local queries.
However, knowingly or not, business owners blindly add keywords in their business name. This is called spam, and Google penalizes owners that practice it by de-ranking or even removing the Business Profile.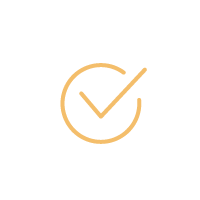 Note: Your business name must be identical to how your customers know your company. It's the name that appears on your website, on your store front, flyers, and yard signs.
If you happen to have a relevant keyword in your business name, like "remodeling" or "decking", lucky you! If not, there are more tricks to make your business climb the Search Engine Results Page (SERP).
4. Complete your Google Business Profile
Another great way to build credibility and show Google you mean business is by completing your Google Business Profile.
Once you verify your business, you have full access to edit your information and make the changes that will impact your ranking.
Create an accurate business description, make a post, set your working hours, and set up your services to get to a complete Google Business Profile.
5. Report inaccurate businesses
Like we mentioned earlier, business owners learned to trick the algorithm and Google into ranking their business higher.
Knowingly or not, doing so means breaking the rules of the game. And if you still want to rank higher, you have to fight back.
Reporting inaccurate businesses is an on-going strategy to punish business listings that provide misleading information to your potential customers. Duplicate listings, keyword stuffing, inaccurate business names, or other, more serious issues, are all reasons to report a Business Profile.
To report a business, you'll have to fill a Business Redressal Complaint Form.
And if reporting sounds too harsh, you can start by suggesting edits to these listings. Anyone can suggest edits to any business, and if Google finds them accurate, it'll update the listing on its own.
Although the importance of citations is less important than it used to be, they still play a big role in your Google Maps SEO strategy and ranking your Business Profile higher.
In short, citations are mentions of your business name, address, and phone number (NAP) to sites that list businesses.
There are two ways you can get citations:
You can add your business to data aggregators. These are sites that spread your NAP across business directories. However, with this method you can't control which directories you'll appear on.
Manually setting up your citations is a more efficient way to get them, as you'll ensure the NAP is consistent, and the directories are relevant to your business. You can either have someone do it for you, or you can do it yourself.
7. Ensure you don't have spam listings
It might be counterintuitive, but having TWO business listings will never work in your favor. In fact, a second Business Profile (created accidentally or not), will do more harm than good to your business and your Google Maps SEO. 
Here's why:
So, deleting your duplicate listing doesn't actively help your business rank higher. However, focusing all your efforts into ranking your main Business Profile is a much better approach in your effort to rank higher.
From 2013 to 2021, reviews have seen an increase in ranking importance, from 12% to 17%. They matter for Google, and they sure matter to your customers when they're about to pick a contractor.
The success of your Google Maps SEO depends on reviews. But to rank higher and become your prospects' first choice, you'll need to get more reviews. This is where a lot of contractors are missing out.
Asking for reviews must be part of your process!
At the end of the job, after the walkthrough, give your customer a QR code to your reviews page on Google. Or send them an email and ask them to leave a review. You can even shoot them a message or schedule a follow-up with them where you ask for a review.
It's not rocket science. In fact, over 60% of the people asked to leave a review will do so. 
Note: You want to be constantly getting reviews with text (not just the stars rating), photos, and keywords. A great way to get keywords in reviews is to tell your customer to mention the service you provided them with.
9. Constantly upload photos
Talking about how a bathroom remodel turned out is great, but it's even better to show your customers the result.
As part of your Google Maps SEO, photos can give your business the last push it needs to move up to the top ranking positions. That's because Google promotes businesses that constantly upload photos to their Business Profiles.
The graph below is from one of the Business Profiles that we manage. It represents the number of times our client's photos have been viewed.
Notice how this Business Profile receives more views compared to other similar companies, but without photos. This listing in particular received over 104% more views.
So, people love visualizing a product.
Your prospects see your business as more legitimate if you show them your end-product. Seeing your team at work, happy customers, or a video of how a project takes shape is what will help them decide to pick you instead of other contractors.
You can add a batch of photos for every project you work on. You can also ask for homeowners to upload their own photos with a review.
Benefits Of Ranking Higher
Showing up higher on Google is everyone's dream, but getting your Business Profile in the top results is not so easy.
There are A LOT of things that impact how your business ranks on the search engine results page (SERP), and all of them will at times need your attention.
Some of these tasks are a one-time thing, like setting up and completing your Google Business Profile. Others are on-going tactics, like asking for reviews or uploading photos. 
But with time and enough patience, the benefits of optimizing your Local SEO and Google Maps SEO are well worth the hassle:
These 8 tips should help you get some traction for your Google Maps SEO. However, there's much more to ranking as the first result on Google, on Google Maps, or the Local Finder.
If you're interested in first hand advice from local SEO professionals, you're one click away.