Struggling to retain your past clients in a highly competitive market? You're not alone. Studies show that acquiring a new client can cost five times more than retaining an existing one. Building customer loyalty is something every marketer talks about, but how would that apply to your contracting business?
This blog post will equip you with practical strategies on how contractors like yourself can cultivate customer loyalty among your previous clients and transform them into lifelong fans of your services.
Get ready to change the game!
5 Mindblowing Facts About Loyal Customers
Loyal customers are crucial to any contractor's business, as they not only bring repeat business but can also refer new customers. Understanding the importance of loyal customers can significantly impact how your contracting business moves forward.
Let's examine some interesting data and statistics about customer loyalty.
| Statistic | Insight |
| --- | --- |
| 65% of a company's business comes from repeat or referral customers. | This indicates that your past clients are your primary source of revenue. Thus, retaining these clients and fostering loyalty among them is essential. |
| It costs five times more to acquire a new customer than to retain an existing one. | If you're a remodeler and it costs you $5,000 to acquire a customer for a luxury kitchen remodel, you'd like to keep that customer happy. That way, when they decide to remodel their bathroom two years down the line, you won't have to spend any more money to get their business again. This way, your customer acquisition cost for the bathroom project will be zero. |
| 83% of customers recommend a trusted company to others. | If your clients are happy with your work, they are likely to refer you to their friends, colleagues, or family, leading to more business opportunities for you. |
| 68% of customers ghost a business because they believe the company doesn't care about them. | Showing genuine care and attention to your clients' needs can significantly improve their loyalty, reducing the risk of them leaving for another contractor. |
| Increasing customer retention rates by 5% can increase profits by up to 95%. | Even minor improvements in retaining your clients can lead to substantial profit growth, showing the high return on investment of customer loyalty programs. |
What Is Customer Retention? Why Does It Matter?
Customer retention is all about keeping your current clients happy and engaged so that they keep coming back to you for their future needs. It's important for any business, even contracting.
Here's why it matters.
Retaining an existing customer often costs less than acquiring a new one. Your loyal customers are likely to spend more on each transaction and may also recommend you to others, advertising your business for free.
Having repeat clients can create steady income streams while improving the reputation of your business substantially. When you've worked with a client for long enough, you get to understand their needs and preferences better, customizing your services to their liking, making them love working with you even more.
Effective customer retention strategies not only boost profitability but also enhance your brand's image in the market. Your business becomes the talk of the town, and more people will hear about you and the great customer service your provide.
Why You Should Maintain Communication Throughout The Project
As a contractor, you hold the key to building trust-based relationships with your clients through clear and open communication. Keeping your communication channels readily available at every stage of the job is paramount.
Giving your clients regular updates on the project's progress is a reassuring sign of transparency, building confidence in your services. Clients want to know what's happening, and when you provide that, you're showing that you've got nothing to hide.
Response time is a game-changer in how your clients perceive you. If you're already our client, you know that we make a big deal out of promptly replying to your messages. We want to see you succeed, so we're always available to answer your questions.
Rapid replies to emails or calls send a powerful message: you prioritize their needs and questions. Whether it's handling adjustments or troubleshooting issues, your quick responsiveness not only creates a strong rapport but also showcases your professionalism.
But here's where you can really shine: making digital platforms work in your favor to build client engagement. Share relevant updates on your social media channels or through personalized newsletters. It's a seamless flow of information that leads to high levels of customer satisfaction and builds your brand identity.
Here are some effective tips on how you can communicate efficiently with your clients:
Implementing Loyalty Strategies
Picture this: you finish a project, your client is thrilled with the work, and instead of bidding farewell, you offer them a membership in your loyalty program. That's what customer loyalty strategies are all about. And we have a few suggestions on how to make them work.
1. Maintenance and Warranty Programs
One effective loyalty strategy you can implement as a contractor is a maintenance program. Through this program, you can provide regular inspections and minor repairs on completed projects. This not only ensures the longevity of your work but also gives you an opportunity to stay in touch with your clients.
Another strategy is implementing a warranty program. You can provide an extended warranty on your work, which covers the cost of repair or replacement for any defects arising from workmanship or materials used.
The warranty program serves as a reassurance to your clients about the quality and durability of your work, building trust and loyalty towards you as their contractor.
Priority scheduling as part of a loyalty program means that you would guarantee your loyal customers preferential treatment when scheduling jobs. This could be indispensable during peak seasons when your services are in high demand, ensuring that loyalty program members won't have to wait in line.
For example, if a customer needs a home renovation during the busy summer season, being a member of the loyalty program would put them at the front of the schedule, saving them time.
Be careful with the details; either have them pay for their spot or have them tell you a reasonable amount of time in advance when they want to start their new project.
This extra convenience and assurance would be a strong incentive for customers to remain loyal to the business and even refer others, enhancing your client retention and growth.
3. Exclusive Discounts and Promotions
Reward your clients with exclusive discounts or special services on their next project. Granted, it may seem unorthodox in the contracting industry, but innovating with such initiatives sets you apart from the competition.
There's a wide variety of ways you can structure these programs.
It could be as simple as giving a discount card that offers 10% off on every third project they bring to you. Alternatively, you could set up a points system where clients earn points for each dollar spent and then redeem them for services or other rewards.
Consider referral bonuses where past clients get discounts when they bring in new contracts for you.
Referral bonuses are incentives offered to existing clients to encourage them to bring new customers to your business.
In a contracting industry context, this could mean offering a complimentary service to a client who refers someone who eventually signs a contract with you. This could be anything from a complimentary window installation for a room or having their floors deep cleaned for free, if you are a flooring contractor.
This strategy can work exceptionally well for contracting businesses. A satisfied client is often the best ambassador for your work. They can provide a firsthand account of the quality of your services, which can be more convincing than traditional marketing efforts.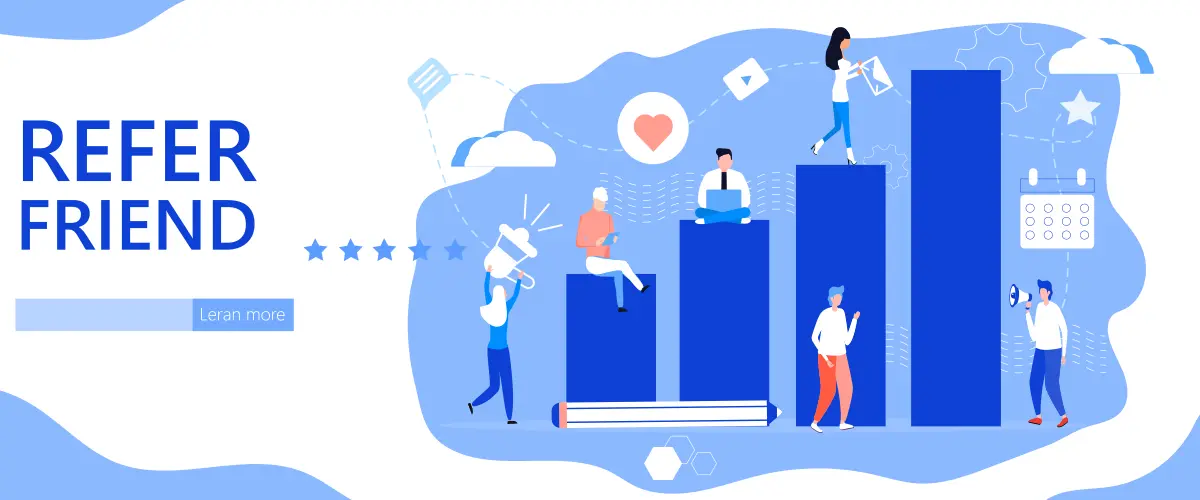 Here's a basic outline of how to implement a referral bonus system:
5. Personalized Thank-You Gifts
Personalized thank-you gifts serve as a token of appreciation and are likely to impress a client after project completion even more. They add a personal touch to business interactions, strengthening the client-business relationship.
When it comes to thank-you gifts in the contracting business, you have plenty of options to choose from. Here are some ideas:
Remember, the key is to personalize the gift as much as possible to reflect the customer's taste and lifestyle, improving their overall experience as a client. You want to be remembered in the best way possible.
Building Customer Loyalty Through Relationships
Personalizing your interactions with clients can have a profound impact on customer loyalty. Everyone appreciates being recognized and treated as an individual, not just a source of income.
Customer Relationship Management softwares help streamline customer communication and track customer interactions.
You can use these systems to organize client data, capture important information like emails, phone numbers, or project notes, and send out personalized emails.
This type of technology allows you to gain meaningful insights into customer behavior and preferences while providing more efficient service for your clients.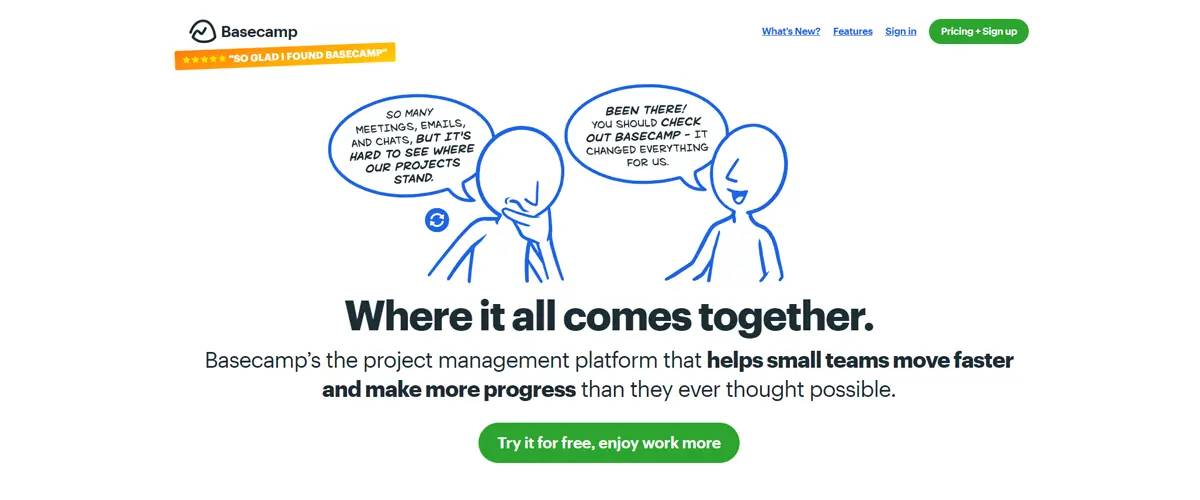 2. Address Them By Their Names
One way to build trust and customer loyalty is by remembering your client's names and personal details. It may seem like a small gesture, but it shows you value them beyond the confines of business transactions.
3. Celebrate Milestones With Them
For instance, if you've reached a significant milestone, such as completing 100 projects or reaching the anniversary of your business, you can send customized thank-you emails to your clients. Share with them the joy of your success and express genuine gratitude for their support and trust in your services.
Remember, the key is to personalize the gift as much as possible to reflect the customer's taste and lifestyle, improving their overall experience as a client. You want to be remembered in the best way possible.
Another powerful way to connect with your clients is by celebrating their personal milestones.
For example, if you remember that your client has an upcoming birthday or anniversary, sending them a personalized card or a small gift can make a big impact.
How about a home anniversary?
If you've built or renovated a client's home, you can send them a "happy anniversary" note or gift on the one-year mark of them moving in. This shows you value the relationship you've built and reminds them of the positive experience they had with your services.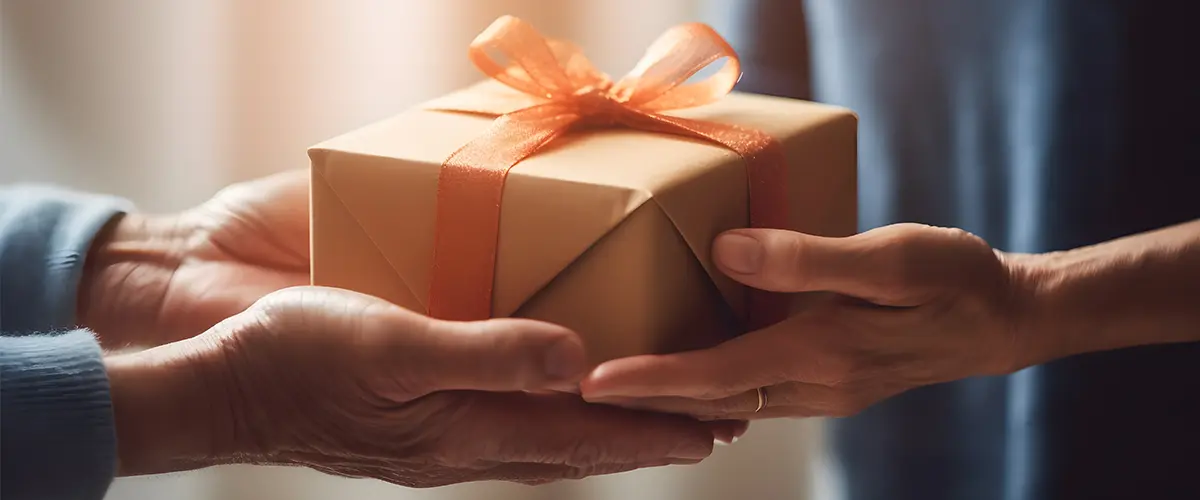 Personalized interactions create strong bonds with clients, and this eventually leads to successful customer retention. Your competitive edge lies in transforming every opportunity into an experience that leaves your customers satisfied.
Even a simple email or a message asking them how they're doing and if they're enjoying their new deck can put a smile on their faces.
5. Personalized Recommendations Based On Prior Projects
Imagine you, as a contractor, have just completed a kitchen renovation for a client. With your understanding of their style and preferences, you can reach out with a personalized recommendation for matching cabinetry in the dining room.
You could write something like:
"Dear [Client's Name], based on your recent kitchen renovation, I thought you might be interested in extending the new style into your dining area. We have some beautiful cabinetry options that would complement your kitchen beautifully."
Alternatively, if you have previously helped a client install an energy-efficient HVAC system, you can follow up with a recommendation for energy-saving windows or insulation.
"Hi [Client's Name], I hope you and [spouse name] are enjoying the comfort and savings from your new HVAC system. I know you guys are all for energy efficiency, so I wanted to reach out and tell you about these new windows that we recently started installing. They reduce heat loss and improve insulation, so they make your home more comfortable to live in and safe money on energy bills. Feel free to reach out if you're interested and it'll be my pleasure to help."
You can customize your message tone to match the relationship with your client. Make it more or less formal, based on what you already know about them and how you previously communicated. Be as real and as personal as possible.
6. Stay Updated With Their Life Events
It's always a good idea to stay updated with your client's life events. If you hear news of their family members or close friends, be sure to send them your congratulations. You could even reach out with a meaningful gift, such as a plant for a housewarming or a card for the birth of their baby.
These types of gestures show your clients that you care about them beyond the scope of your business relationship. Taking a genuine interest in their lives can ultimately lead to long-lasting customer loyalty.
The Relationship Checklist
As we've seen, completing a project for your client doesn't mean the end of your relationship. In fact, it's just the beginning. The real test of customer service starts once you've wrapped up the work and how you handle what comes after cashing in the check.
That's where debriefing/feedback sessions come in.
The primary purpose of the debriefing session is to gather feedback from your past customers. It provides an opportunity for clients to share their experiences, opinions, and concerns related to the services you provide.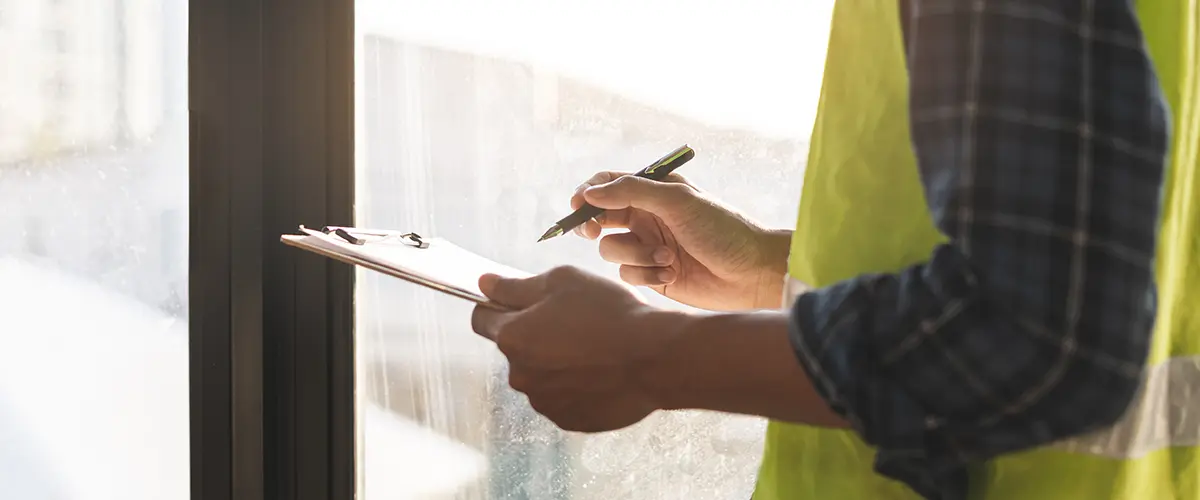 Here is how you can approach it:
Asking for feedback emphasizes the importance of the client's opinion about the service provided. Feedback helps identify areas of enhancement leading to improvement of services, subsequently increasing customer loyalty.
Don't Ignore Post-Project Follow-Up
A strategic post-project follow-up message can be the key to fostering customer loyalty. These messages aim at expressing gratitude and igniting future service opportunities while subtly nudging your clients to provide valuable feedback.
Here's a straightforward example:
"Hey [Client's Name], I just wanted to touch base with you and see how your project is holding up. Is there anything that isn't up to par anymore? Let me know if I can help in any way. My team and I are here for you!"
To extrapolate on this, consider adding a feedback form link or specific questions within the email. You could also tailor emails based on various client types, an example being if they are repeat customers versus first-time clients.
Crafting personalized, genuine messages goes a long way in maintaining strong customer relationships.
For contractors wary of stepping over professional boundaries, sticking with maintenance reminders or updates relevant to the services provided may be best suited – again showing that their satisfaction is still important even after the project completion.
How To Politely Ask For Testimonials
Once you've completed a project for a client and they're satisfied with your work, it's time to start the process of collecting reviews (also known as testimonials). Testimonials are an essential part of marketing your business, as they provide potential clients with proof that you deliver quality services.
Naturally, you don't want any negative reviews, but, more often than not, they will slip into a business's Google profile. You have to learn how to handle negative reviews professionally, so here are some steps to help you out:
Building Customer Loyalty FAQs
Building brand loyalty refers to the process of creating a consistent, positive customer experience that makes clients want to repeatedly choose your services over your competitors.
As a contractor, this could mean delivering quality work on time, maintaining open communication, and providing excellent post-service follow-up. These actions help to build a strong reputation, which can lead to repeat business, referrals, and, ultimately, a loyal customer base.
The most crucial key to building robust customer loyalty is providing consistent, high-quality service and maintaining open, honest communication.
This principle applies to contractors by ensuring they deliver on their promises, stay transparent about project progress, and proactively address any client concerns. This cultivates trust, fosters long-term relationships, and ultimately drives customer loyalty.
Building customer loyalty is vital as it leads to repeat business, positive word-of-mouth, and higher profits. For contractors, loyal customers can act as brand ambassadors, recommending your services to others, which extends your customer reach.
Remember, it's more cost-effective to retain existing customers than to acquire new ones. Overall, customer loyalty helps in establishing a strong reputation and sustainable growth for your contracting business.
Join the Contractor Revolution For Better, Higher-Quality Leads
Remember that the process of cultivating client loyalty never stops—embracing continual improvement is key. With these strategies in hand, you're well on your way to securing lifelong customers who value your work as a contractor.
At Contracting Empire, we focus on building an online presence that will give you those leads you can turn into returning customers. Schedule your complimentary 1-on-1 consultation and we'll get you closer to your business and financial goals.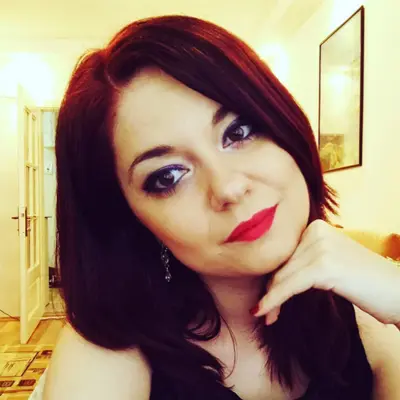 Because of her marketing degree and her 14+ years of experience as a writer, Theo loves understanding marketing psychology and turning it into words people actually want to read.
When she's not crafting compelling copy, you can find her strategizing over online & board games, watching a good thriller, or getting creative with scrapbooking.