Having a quality web design is more than just arranging words and images on a page. If you want to increase the traffic to your website, you have to consider an SEO-friendly contractor web design.
When most users only click on organic search results, getting Google's attention should be a priority for any contractor interested in gaining new clients.
In this article, we'll focus on why it's essential to have an SEO-friendly web design in today's digital market for contractor services.
What Is an SEO-Friendly Web Design?
SEO stands for search engine optimization. When your web design is SEO-friendly, your site is optimized for Google to find it. Once it's optimized, search engines can then crawl your pages and index them in their database. This means your website will be more likely to rank on the first page of search results, bringing you closer to a larger pool of potential customers.
Why Do You Need An SEO-Friendly Contractor Web Design?
Even though SEO might seem complicated, it's definitely helpful for your website in the long run. Here's what you can expect after optimizing your website:
An SEO-friendly website has a higher chance of getting ranked in the first batch of search results. This means you'll have access to more users you can eventually convert into actual clients.
A high-ranking website will also bring your brand more credibility. Users will likely trust your company over those of your competitors because they find it quickly in their web searches. You'll also earn Google's "trust" as it will likely position you as an authority within your field.
Investing in SEO tactics is probably the most worthwhile investment you can make. An SEO-friendly website works to bring in traffic all on its own, even when you're busy doing other things. When done correctly, you won't need to pump cash on paid forms of advertising like Pay-Per-Click ( PPC ) ads.
How Can You Make Your Web Design SEO-Friendly?
Before users have a chance to convert into clients, they have to find your website first. This kind of high visibility comes down to a few basic things. Here are some of the best SEO practices you can incorporate into your website:
1. Offer a Top-Notch User Experience
The most important thing you need to consider for your web design is user experience. This means your site needs to be optimized to fit your user's needs before anything else.
This is important for SEO because Google measures what we call "UX-Signals". These behavioral patterns show Google if the user enjoyed your website or not. If homeowners end up liking your site and Google knows this, your website will rank higher in search engine results.
Here are some ways you can achieve an amazing user experience: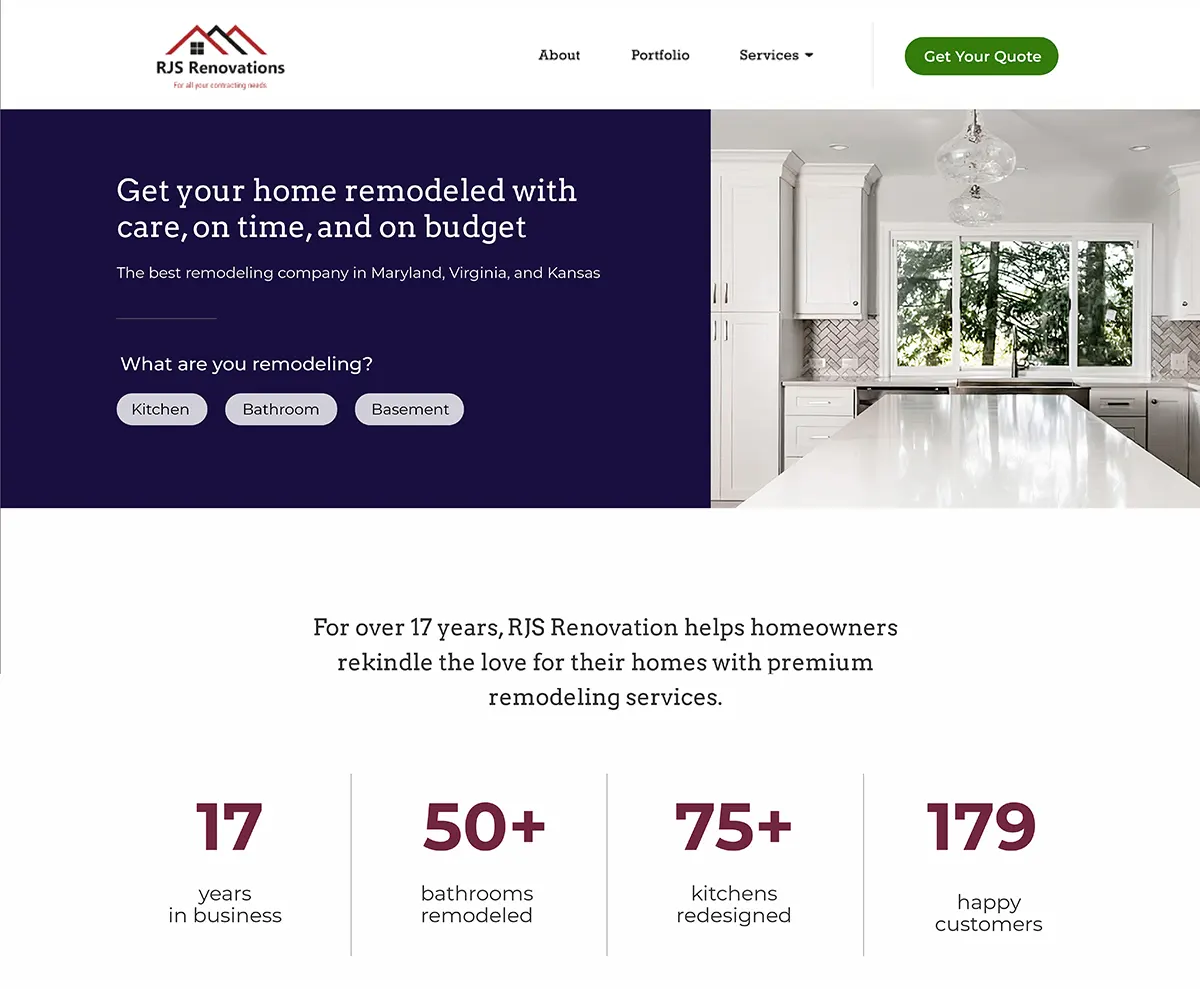 In 2020, 61% percent of web traffic in the US came from mobile devices alone. This statistic shows that computers aren't the only source of traffic – and your web design should reflect this change.
A responsive design will adapt to any screen. This is great for SEO because Google is using a "mobile-first index" that pretty much only looks at the mobile version of your website.
Unique Titles and Meta Descriptions
An SEO-friendly website will have a descriptive title and meta description for every page. It needs to briefly describe the content of the page and the company behind it. A generic example like "Homepage" will do more harm than good.
If you're a contractor that does home improvement services a great title for your homepage would be " [ company name ] | [ service ] in [ locations ]". This gives search engines much more information to go on – which is what it needs to rank you higher.
As for meta descriptions, they're short summaries of a web page. They're displayed as a snippet on the search results page and are meant to give users a brief idea of the content on your page.
When it comes to length, a good title would typically be between 50 to 60 characters, while a meta description would target 200 characters.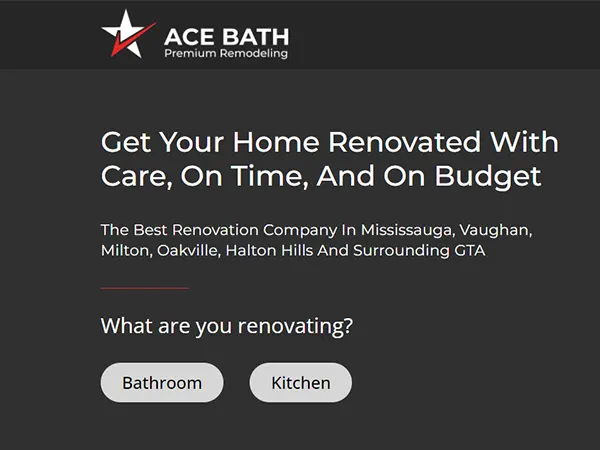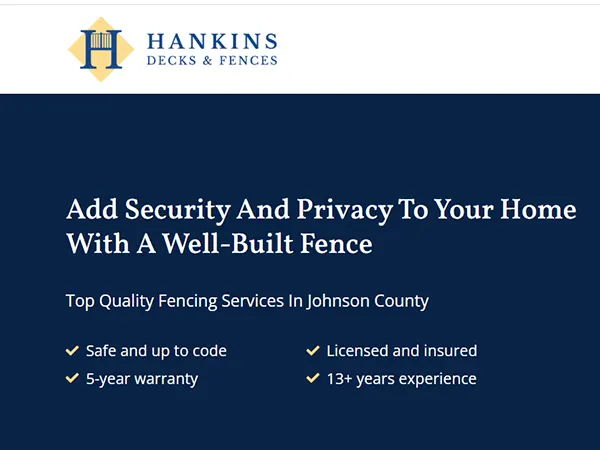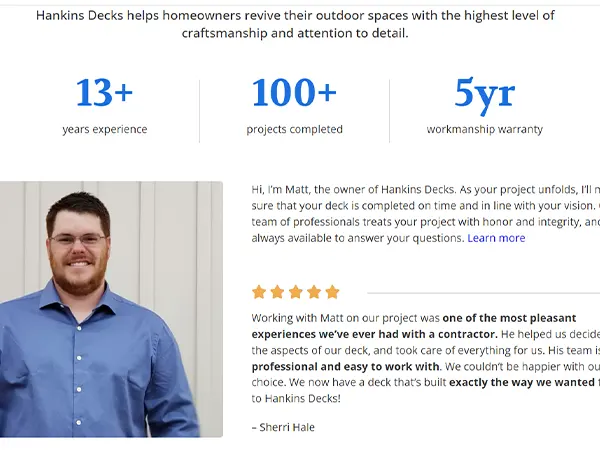 Structure Your Information
Having headers and subheadings tailored to your content is crucial. Nobody wants to read walls of text and users should be able to scan your content easily if they want to. Not just that, but Google will also have a hard time understanding the content of your page if you're not using headers and subheadings.
Ideally, you should incorporate headers, subheadings and also break your text into sections. This means your users will be encouraged to read on or skip around to find whatever information they're looking for.
Incorporate Original Content That Targets Specific Keywords
First and foremost, Google does not like duplicate content. All the content on your website should be original, from one page to the next.
Creating quality content is probably one of the most important aspects of any website. It helps bring in organic traffic and makes users stick around for longer. Quality content boosts your authority, helps you rank, and drives valuable leads.
Of course, quality content comes down to more than just top-notch text. For SEO purposes and depending on the topic you're writing about, you need to include specific keywords that your customers are using to search for your services. This is a necessity if you want to increase visibility for your website.
Finding the right keywords requires plenty of research into your domain. This way, you can find out which keywords have the most relevance and the least amount of competition. This process should be part of your content strategy if you want your website to rank.
For example, "kitchen remodeling company in Kansas City" is a long-tail keyword that can help generate plenty of traffic to your website. After finding the right keyword, you need to choose the specific type of content that fits your marketing goals. You can do articles, videos, infographics, etc. But remember: don't overcrowd your text with a specific keyword. The golden rule is to create content for the user and only then, fill it with the right keywords.
Optimize Your Media Content
A top-notch SEO-friendly web design can't properly function without optimized media content. This can also help you increase the loading speed of your pages while giving your website a competitive edge over other websites in the ranking algorithms.
Basically, a search engine can only pick up your images and videos if they've been through some adjustments, such as:
These steps ensure your content will be properly indexed in Google. Plus, you'll keep your pages loading fast and being engaging for users.
Introduce Descriptive URLs
URLs are very important, but a lot of contractors don't put that much effort into optimizing them. Most times, they end up with a very long URL filled with numbers and random letters. That is a big mistake!
Confusing URLs are not only bad for users since they're hard to remember, but search engines have a problem with them as well. Google's main job is to figure out your website's content and it uses your URLs for guidance ( along with the meta description and the actual content on your pages ).
In other words, your main focus should be making sure you have a URL that describes your page clearly. For instance, your service page URL should be something like this: www.[ company name ].com/service name/. Simple and to the point!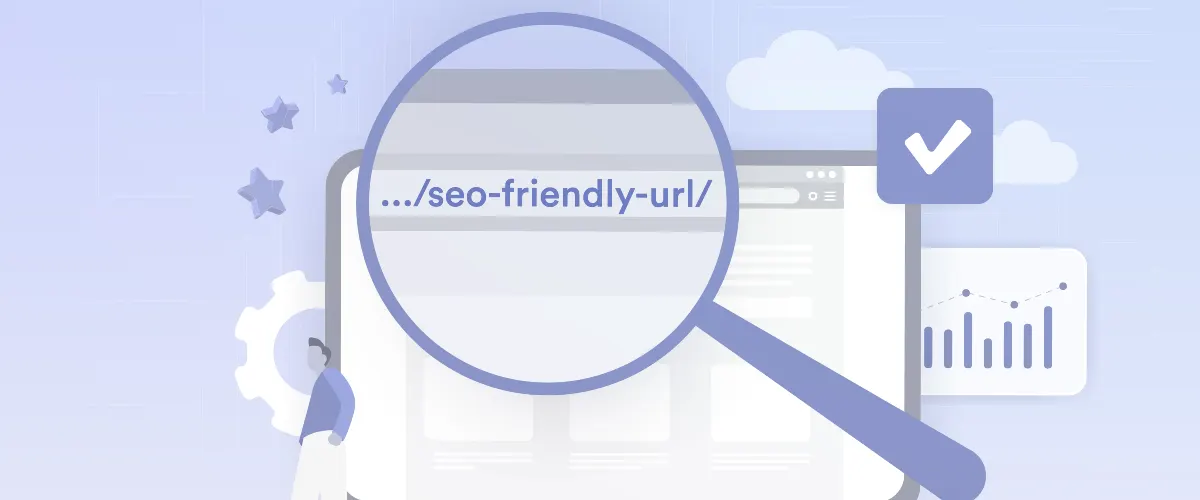 If having a website is new territory for you, it's important to know that in order to appear on search engines, your pages need to be indexable. Indexable pages are pages that logically detail the content of each page – almost like a table of contents in a book.
One simple way you can make that happen is by providing alt text to images. A search engine needs extra help when it comes to images as it's not very good at identifying them. Therefore, Google recommends you have a small descriptive name and alt text for the visual content on your website.
For example, if you're doing bathroom remodeling and want to include a featured image with a white bathroom on your service page, you can write something like "service-page featured-image. webp". For the alt text, go one step further and write "white-bathroom-service-page-featured-image. webp".
Just like with images, Google needs your help in identifying videos or any audio content. It needs text. So if you ever want to opt for a video where you describe your company or services, don't forget to help Google out with a transcript.
Use a Clear Website Architecture
Having a simple website architecture might sound like a complicated task, but it really isn't. Basically, it all comes down to how the pages on your website are linked together.
If you have a tangled mess of pages linked together chaotically, Google will have a hard time indexing your them. But if your site map has a clear architecture, Google will be your friend and you'll be more likely to appear in search engine results.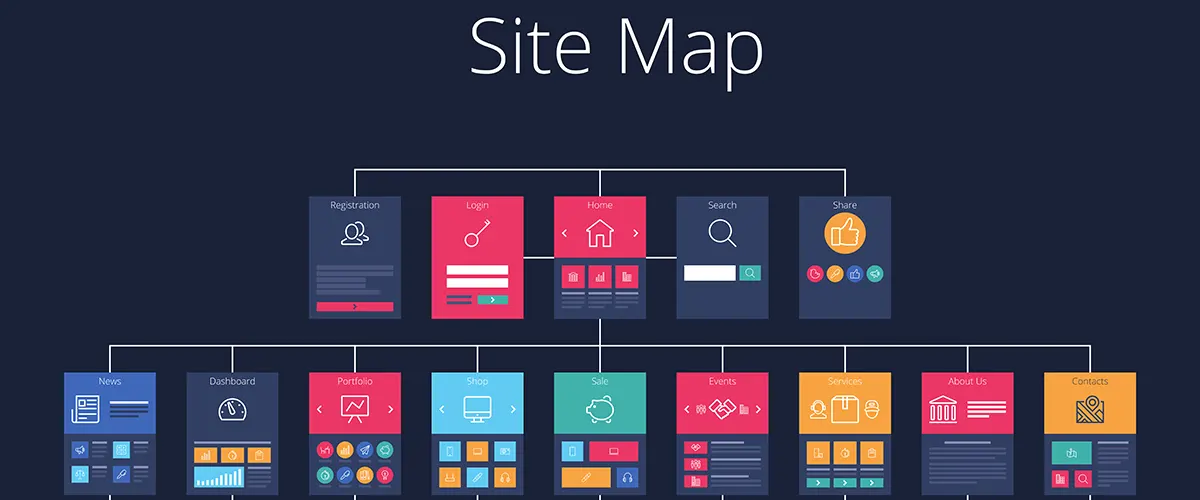 Get Help Creating an SEO-Friendly Website
If you're ready to update your online presence and rank high on Google's territory, we've got you covered. We've helped over 160 contractors take their business to the next level.
With our contractor website system, you can start converting prospects and gain high-quality clients for your contracting business.

By day, Ana is a passionate writer with a knack for understanding what makes your audience tick. She loves delivering compelling copy that showcases your brand's value and helps your business succeed.
During off hours, she enjoys hosting get-togethers for her friends, diving deep into the art of cocktail-making, and traveling as far as her feet can take her.