Marketing your business should always be at the back of your head. Day and night, an ad needs to be running, your website should convert leads, and your SEO game needs to be consistent.
But to get all these pieces moving requires quite a bit of money.
And if you're not yet ready to heavily invest in online marketing, there is another way to push your construction company in front of more homeowners.
Offline marketing is advertising your business in the real world, not on the Internet. You can do this in many ways, from huge billboards on the highway to sponsoring a local sports team.
Let's see 5 offline marketing strategies that gain traction for your contracting business.
Door hangers are great for bringing your business to anyone's doorstep without being pushy or annoying. All you're doing is hanging a small flyer on homeowners' doors in which you state your case.
The message is all that matters with door hangers.
While the actual callback rate from door hangers is rather low, if you look at it from an ROI standpoint, things start looking better. Much better.
Let's look at an example.
Say you spend 15¢ per door hanger, and you get an average of 2% response rate. That means you're investing around $7.50 per callback. If you think that's a lot, keep in mind that any callback can potentially turn into a job that earns you thousands of dollars!
*A door hanger should include your website, phone number, services, and unique selling proposition.
At Contracting Empire, door hangers are part of our contractor branding service. We design them, create compelling copy, and help you order them online so you can start spreading the word.
Truck wraps are like moving billboards that go wherever you go. They're a great investment that pays off in the long run by constantly advertising your business.
But designing truck wraps is no easy job.
They need to pop up and catch everyone's eyes without being kitsch. They need to look good without making your truck feel cheap. And they must tell everyone who you are and what you do while keeping it simple.
Whether you have a large fleet or driving a small truck, brand them so you're not missing out on free advertising!
Yard signs are yet another efficient way to let people in the neighborhood know you're there to serve them.
You'll want to get permission from the homeowner to place a yard sign on their property. Most of them will say yes, but if not, you can incentivize them with something – like 5% off their total cost.
You'll want to be careful with this, though. Giving a customer 5% off to place a yard sign on a secluded property where no one will see it would be a waste.
But, if the project is in the heart of a wealthy neighborhood, by all means, ensure every homeowner in the area will see the yard sign.
It's important to note that there's a big difference between walk-by yard signs and drive-by yard signs. 
For example, what you see below are walk-by signs where prospects can interact with them. These are rather small, so people driving past them wouldn't see a lot. That's why we also have bigger, 32″ x 24″ yard signs. These need a lot less information, so your logo, phone, site, and your USP at best will be enough for drivers to notice it.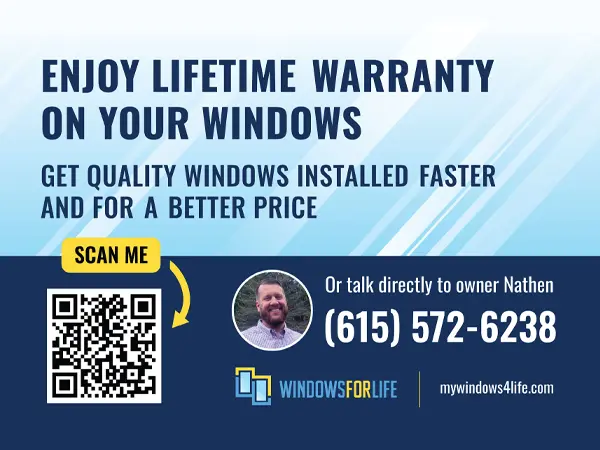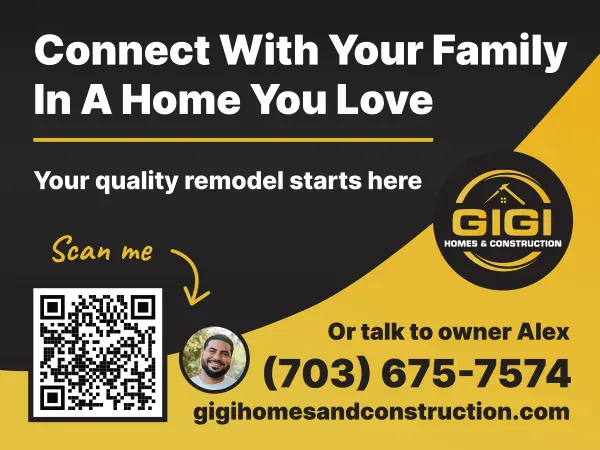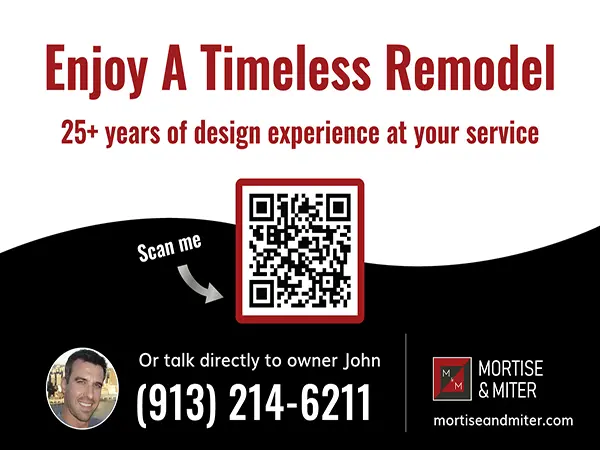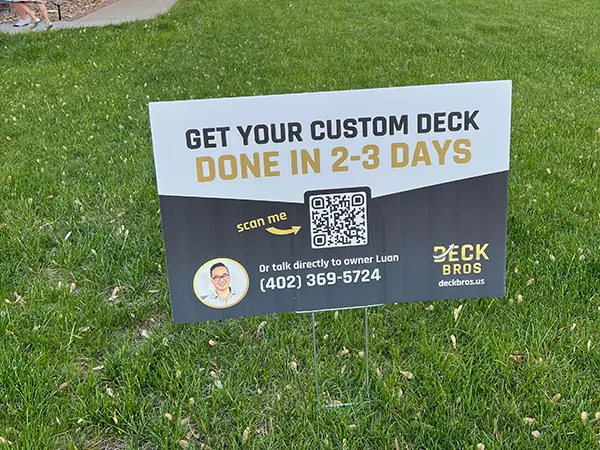 If you like networking events, handing everyone your business card is key to many opportunities. They reflect professionalism and are a much easier way to introduce yourself.
But if you want a business card that won't end up in someone's trash can, you'll want something different. Something that people will stare at and keep in their wallets until they need it.
We've noticed that minimalistic business cards are the most effective. These should only have your name, face, logo, and contact information on them. On the back, our research shows that having a QR code to your website or a landing page is very likely to get people more interested in your service.
Check out these contractor business cards that we've designed for our clients!
Branded products are an exciting gift you can give your customers and subcontractors.
T-shirts and caps with your company's logo build trust among homeowners and give your employees a sense of pride and loyalty.
Another great way to get homeowners on your side is to offer them a mug, a mat, or even a cutting board with your logo printed on it.
If you're a deck builder or a fence builder, you can advertise your product by adding a branded plaque to it. Tell the homeowner this is a gift, and as long as it's subtle and adds a touch of elegance, they'll agree to it.
One of our clients wanted an etched logo on the shower drains he uses for his bathroom remodels. Now, his brand will always be in his customer's home, impossible to forget!
What Are The Advantages Of Offline Marketing?
Like anything in life, there are ups and downs. Luckily, with offline marketing, you'll reap more benefits than suffer any downside.
In the online world, it's 50% luck of the draw and 50% your effort. If Google or Meta decides to push your content in front of the right people, you can get high-value leads that make SEO and ads rapidly pay off.
But in the offline world, there's no algorithm to trick – it's all you and your grit to take your business further.
Here are the advantages that make offline marketing for your construction business essential:
The offline marketing ideas that we discussed are the ones that bring the best results.
You can also sponsor a team and attend networking events, but these require more money and time on your behalf – something you can't easily afford.
If so far you've overlooked your business' marketing aspect, this is a great starting point.
Whether you've been in the game for a while or recently decided to start your own business, offline marketing is handy and predictable.
Besides, it gives you a good ROI to start scaling your business.
If you're ready to implement these strategies into your business, this is where you begin.

Gabriel is our local SEO specialist that makes sure your website and content are optimized to bring in high-value local leads. He loves to dive deep and research your customer's behavior online, but also what ranks your business higher.
In his free time, Gabriel loves riding his custom-made mountain bike, hiking, and discovering new music.