Today, if you don't have a solid online presence, you're missing the chance to promote your contracting business for free and get better leads.
And although Home Advisor and Angie's List are somewhat efficient, there's something even better.
The first page of Google captures 71% of the search traffic, and the first five results receive 67.6% of all clicks. In addition, 25% of people click on the first result they see.
Small business owners are constantly fighting to reach the top of the Search Engine Results Page (SERP), but many of them are just guessing and still relying on word of mouth leads.
This means you have a real shot at getting to your potential customers ahead of your competitors.
Keep reading and discover how to create your local keyword research like a pro.
There are over 8.5 billion Google searches per day. And although Google is smart, it still needs help to understand what a blog post, a website, or a Business Profile is about.
Here's where local keywords come in.
Local keywords are a group of words containing location hints like 'near me' or 'in Raleigh'. These help Google return relevant, nearby businesses that serve the area where the search was conducted.
For example, homeowners might be searching for 'bathroom remodeler in Raleigh'. If you're a bathroom remodeler in Raleigh, use these terms in your content to rank higher on Google for that keyword, and let more potential customers find your business.
Best Three Types Of Keywords To Target
Keywords' usage and performance are mainly influenced by their length.
Short Tail keywords are made up of one or two words. They are popular because of their high number of searches. But here's the catch: Because of their simplicity, these keywords are highly competitive. When too many pages want to rank for the same keyword, it becomes nearly impossible to rank on the first page for it, let alone in the #1 position.
Vague and generic keywords like "bathrooms," "cabinets," or "remodels" are just a few short-tail keywords.
Mid-Tail keywords are less competitive because they're more descriptive. You have a better chance of ranking for a mid-tail keyword than a generic one.
Using mid-tail keywords is the first step in niching down and targeting specific keywords. If you specialize in MDF cabinets, your keyword should be "MDF cabinets," not just "cabinets." Or, if you specialize in bathroom remodeling, your keyword should be "bathroom remodeling," not "remodeler" or "general contractor."
Long-Tail keywords are the longest keywords. They are highly specific, and as a result, they have the lowest number of searches. However, fewer searches mean less competition for you, so you can get the easiest-to-convert leads.
A few examples of Long-tail keywords are "modern MDF kitchen cabinets," "bathroom remodeler in Raleigh, NC," or "low-maintenance composite decking in Omaha."
Discover The Benefits Of Local Keywords
Several reasons make local keyword research highly beneficial for your business. And all of them lead to growing your business and bringing you more money.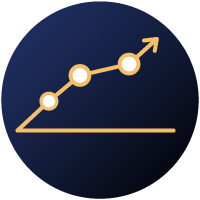 Rank Higher Using Relevant Keywords
Google is the mastermind behind making your business thrive online. The moment it understands what your business is about, Google boosts your online presence so you can reach an even wider audience.
Local Keyword research provides valuable insights into what your potential customers are searching for online. Homeowners looking to get their bathroom remodeled search for terms like "bathroom remodel," "buy bathroom vanities," or "new walk-in shower" on Google.
Promote your business to people interested in your service by adding these keywords throughout your content. This helps Google understand your offer, and puts your page in front of your competitors.
This leads me to the next benefit.
Bring More Traffic To Your Website
Besides making your business appear more often in the first SERP, the right local keywords make it easier for you to rank in the #1 position.
A study shows how 85% of consumers value the authenticity of a brand. Psychologically speaking, businesses at the top of the page are considered by your potential customers the most authentic in the industry.
That's where you need to be.
Local keyword research gives you the best keywords to target for your audience, so you can climb up the search results. When your content reaches homeowners in need of a bathroom remodel, it'll be much easier for them to click on your website or Business Profile.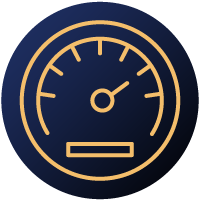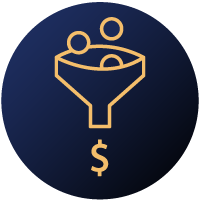 Get Valuable Leads And Grow Your Business
If your website or Business Profile offers a positive experience, people are more inclined to request a quote and become your customers.
But most contractors don't even have a website. Or if they do, their site is barely picked up by Google.
For them, that's a complete loss. For you, it's a great opportunity to climb up the rankings and get valuable leads you'd otherwise lose.
We have a proven system that offers the best website experience and converts prospects into valuable leads.
From that point, offer them your undivided attention and ensure they are happy with your service.
3 Simple Ways To Do Local Keyword Research
Before you start anything, you'll need a tool to conduct your local keyword research.
Local keyword research tools like SEMrush and Ahrefs provide endless insights that help you understand what keywords your prospects search for. SEMrush and Ahrefs are complex, detailed, packed with features, and make an excellent weapon for any marketer.
However, Google Keyword Planner is a free and intuitive tool, better suited for beginners. The only downside: it sacrifices detailed information in favor of a more user-friendly interface.
Open Google Keyword Planner from here, and I'll walk you through your local keyword research.
1. Check What Your Competitors Are Doing
Find opportunities you might have otherwise missed by taking a behind-the-scenes look at what keywords your competitors use. Browse their website, read some of their articles (if they have any), and check out their Business Profile on Google.
You'll understand what words they target, what keywords drive more traffic, what to avoid, and where you can do better.
After you open the Google Keyword Planner, it'll prompt you to a page similar to this one.
For now, we are interested in the first tab. Click on Discover new keywords.
For the first step, let's click on the tab Start with a website to see what your competitors are doing. Type your competitor's business name in the search bar and click Get results.
I selected Use only this page because I want to see what keywords they target on their main page. If you want an even wider array of keywords to target, select Use the entire site.
I used a bathroom renovation company from Ontario as an example.
Let's see what each of these columns represents.
You want to keep track of your keywords, and building a list is the best way to proceed. Open a new Google sheet and begin selecting.
The best keywords to target are high-traffic keywords with the lowest competition. Ensure they are relevant to your business, copy them in your list, and continue with the next business.
Next up, you'll want to research the keywords your audience is searching for on Google. Go back to Start with keywords, and type your most relevant keyword. If you're a bathroom remodeler, type in "bathroom remodel," and click Get results.
You'll see a downloadable list of keyword ideas.
Our keyword gets 201,000 average monthly searches, but also has a high competition. It's a good keyword, but it may be too hard to rank for it.
Find relevant keywords with higher traffic and low competition and add them to your list.
3. Find The Perfect Balance Between Keyword Difficulty – Volume
Finding the right balance between keyword difficulty and search volume is key to a successful local keyword research.
The more specific a keyword is, the more value it has, and the easier it is to convert a lead into a customer. Because of this, you want to focus on descriptive keywords that have a low difficulty, but also a high number of searches.
Let's see an example.
A keyword like "bathroom remodeling near me" is powerful because it says what service they are looking for, and where. We conducted this search for the entire US, but we can narrow it down to a single US state.
The keyword "bathroom remodeling in Raleigh" has around 170 monthly searches. Not a lot. But if we look at the keyword ideas, we see the keyword "bathroom remodel Raleigh NC" has 390 searches per month, with medium competition. Below it, "luxury bath Raleigh" gets 260 searches per month and has a low competition level.
If your site is fairly new, target keywords with low to medium competition, as they are easier to rank for. Once Google begins to trust your site more and more, you can start targeting keywords with a bigger number of searches and higher competition.
Other Great Ways To Get Keywords
For a complete local keyword research, here are some extra tips to ensure you're not missing any valuable keyword.
Get The Best Keywords Adding Modifiers
Modifiers are extra words used to create a more powerful keyword.
Modifiers are:
Take a look below and see how modifiers impact a keyword.
| Keyword | Search Volume | Difficulty (1-100) |
| --- | --- | --- |
| Bathroom remodel | 118k | 63 |
| Bathroom remodel contractors | 2.6k | 43 |
| Bathroom remodel contractors near me | 900 | 40 |
| best bathroom remodel contractors near me | 150 | 37 |
See how from a competitive keyword with 118k searches a month we dropped to a less competitive keyword that still gets searches, and it's easier to rank for it.
When you know how to use them, keywords work to your advantage and help your page quickly climb the search engine results. All you need to do next is ensure your content is useful.
Be The First To Answer Your Customers' Questions
Your potential customers love having the answers to their questions before they even bring them up. That's because they realize you're on top of your game and you understand their situation. Make a great first impression, and you're sure to convert your lead.
AnswerThePublic, AlsoAsked, WordStream, or AnswerSocrates allow you to discover the most common questions and what keywords your prospects use most often.
Let's look at how to use AlsoAsked to get your new keywords.
Select the region and your main keyword and press Search.
What you'll see next is a set of questions that start from the topic "bathroom remodel". In this case, there are four main questions that develop other related questions. Click on any of them, and a new set of questions will appear.
Find the question you get asked the most and write a blog post where you answer it.
Get Insights From Your User's Intent
The user intent is Google's understanding of what the user is searching for.
There are four types of intent:
To find the user intent, type your keyword in Google and see what results come up. If the first results are articles, it means the keyword has an informational intent. If you see the Google 3-pack, the intent is local and users are looking for local businesses. If you see advertisements, the intent is transactional.
Track Results And Monitor Your Keywords
Search results constantly climb or drop in ranking, which is why keyword monitoring saves you from costly mistakes.
Watching the three month change or the YoY change is a great way to anticipate how specific keywords will do in a particular season.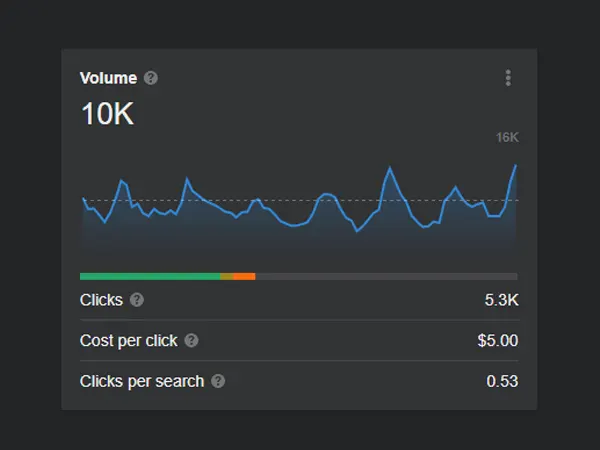 Looking at the seasonality of a keyword like 'deck builder' is the best way to understand the importance of monitoring.
The graph in the picture represents a timeframe. The leftmost point is September 2015, and the rightmost point is April 2022. The spikes you see are the spring and summer months.
From March until August, homeowners increasingly search for the keyword "deck builder," while the searches decrease at the beginning of the cold season, in October.
This data helps you in numerous ways if you know how to take advantage of it.
Make a Facebook post or a Business Profile post and talk about a 'spring discount' or 'warm-season promo.' Get advertisements online as soon as spring begins. Or focus on perfecting the page that gets you the most traffic.
Check out this free tool we designed to make your local keyword research much easier! Watch the quick video on the page to learn how to use it, and start using the keywords that'll boost your contracting business!
Let Pros Handle Your Local Keyword Research
Local keyword research ensures you're getting the leads that allow you to run a million dollar contracting business instead of a handyman business. SEO is a long term strategy that helps you get consistent jobs for the work you want to do.
It's what all contractors do in their endeavor to become #1 in their industry.
If you want the same, don't make the same mistake they do. Get ahead of them and work with a professional to help you do your local keyword research. This way, you can focus on acing every job and getting the happy customers that grow your business now.
Take marketing off your plate and let one of our professionals do it for you.
Get a demo today and watch your business scale to success!