SEO service for contractors
At Contracting Empire we take on a very systematic approach to our SEO service for contractors. 
One that achieves predictable results.
One that's both easy and painless for you as a customer.
Here are the 4 steps and deliverables that we do on all SEO jobs.
Step 1. We'll get on a quick 15-minute call to get to know each other. We'll talk about your vision and goals for your business.
Step 2. We'll send you a survey with targeted questions about your business, clients, and processes.
Step 3. We'll do an audit of your current website to define a starting point. You will get a detailed report and explanation of issues and opportunities.
Step 4. We'll do in-depth research for content creation that has a Google Sheet as a deliverable. You'll be able to use this even if you decide not to use our services further down the road.
These 4 steps will bring a lot of clarity and value for you and your business.
We usually charge $2,000 for this, but for a limited time, you'll only need to pay a one-time fee of $997.
We'll conclude with a call where we go through the audit and I can explain how you/we should proceed.
The Deep Dive into Our SEO service for contractors
If you decide that you'd like to continue working with us to build out your content for you, the process is painless and fun.
We'll set a 60-minute call at the start of every month where we dive deep into the questions and topics we discovered in the content audit.
Our experts will be creating your content based on the things that we discussed on the call. We transpose your experience and your voice into the actual writing, to offer a customer experience that's genuine.
We'll write around 6000-7500 words on the topics from the call.
The number of words per topic will be decided after in-depth research on those topics and their current state in the search engine results.
So you could get 3 big articles that month. Or a 3000-word article and 3 articles that have around 1000 words. Or maybe fewer written words, but more images in your article (perhaps an inspirational post).
It all depends on what your customers want and what they're searching for.
We'll write the copy, source the images, and build out the pages on your website.
So besides the monthly call, you don't need to do any extra work. It's completely hands-off. That way you can focus on doing what you know best.
The SEO process will cost you $3,000 per month in the year 2020. We increase the price by $500 every year.
Compared to what?
Let's take a look at the total opportunity below for the service "kitchen renovation" in New York. The keywords are definitely not the best ones, but they'll do for our example.
| | | | |
| --- | --- | --- | --- |
| Keyword | Country | Volume* | CPC** |
| kitchen renovation nyc | us | 200 | $11 |
| kitchen remodeling nyc | us | 150 | $11 |
| kitchen remodeling new york | us | 60 | $8 |
| kitchen remodeling new york ny | us | 20 | $9 |
| new york kitchen remodeling | us | 10 | $17 |
| kitchen and bath remodeling new york | us | 10 | $9 |
| nyc kitchen remodeling | us | 20 | $13 |
| kitchen remodeling new york city | us | 10 | $7 |
*Volume = Monthly estimated visitors for that keyword/keyphrase
**CPC = Cost Per Click
The total opportunity volume is 480 monthly visitors. If you were to pay for Google Ads for these search terms… you'd pay an average of $10.625 per click.
That's $5100 per month. Every month.
Let's do a test between organic and paid ads.
Let's assume that in 3 months we can create content that lands you half of the opportunity volume. That's 240 monthly visitors based on these search terms. You also pay for ads for 240 monthly visitors.
So you'd pay $9000 for the 3 months for our SEO service. In ads, for those 3 months, you'd pay $7650 + the agency that runs the fees of the ad.
Let's ignore the ad agency fees. Let's assume you're running killer ads by yourself.
By going the SEO route it's clear that you're paying $1350 more. In the first 3 months.
Now you decide you want to stop doing SEO and ads for the next 9 months.
SEO will continue to bring in 240 monthly visitors while ads bring in 0. By assuming that we get no SEO traffic for the first 3 months and only get 240 visitors every month for 9 months we have:
| | | | | |
| --- | --- | --- | --- | --- |
| Source | Visitors/mo | Total Vis. | Value | Cost |
| SEO | 240 | 2160 | $22,950.00 | $9,000.00 |
| Ads | 240 | 720 | $7,650.00 | $7,650.00 |
So after a year, you've spent $9k on SEO but got back a value of $23k. Or like a current customer paid $36k for 2020 and made back $330k.
This is all assuming…
Look…
I'm not going to lock you in a 3-year contract. You can decide each month if you want to continue the process.
Based on the 80/20 rule (I wrote about here), in 6 months, from around 20 posts you'll get 4 that will hit a home run. That's why I recommend investing at least 6 months' worth of content in your business – but this is up to you.
A guarantee for an SEO service?
There are no discounts for longer-term commitments. Discounts themselves don't hold intrinsic value.
And you shouldn't practice discounts for the sake of a discount either.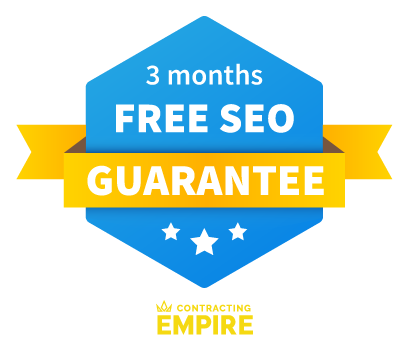 I am so confident in our SEO service that I'm going to offer you a guarantee that no other SEO service offers.
Because we focus on and optimize for people – users and customers. Not robots.
After the "essentials" phase we can estimate how much traffic you can get. The opportunity that we can tap into from the keywords and topics we'll write content on.
If you go with at least a 6-month commitment…
and by month 9 your traffic didn't increase to at least half the opportunity volume for the content we wrote…
we'll do the next 3 months for free.
I'd be losing quite a chunk of money.
That's how much I trust my process & my team.
That's how much I believe we can make things work for you.
Fill out the quick form below so I get to know you a little bit.
We'll start the process by getting on that 15-minute call ASAP afterward.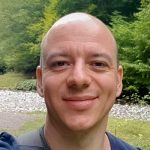 Eduard Boka's biggest skill is transforming his expertise (from working with big businesses, and huge projects) into an applicable form for contractors.
Helping them win big, fast, and long-term.