Lead Generation System

Process
An inside look on the way we do things for you, the value they bring, and the investment required to take advantage.
All our processes are designed around the busy schedule of contractors.
The Lead Generation System is no different. There's one quick call we do to find your purpose, another one-hour call where we talk about opportunity and direction, and a monthly video report that does a breakdown of things we did and the results you're getting.
Please note that this service is only available as an add-on to the Sales System because we need the technology behind it to offer a great experience to your visitors. You're tapping into a long-term solution that allows you to create the life that you want for yourself and your family.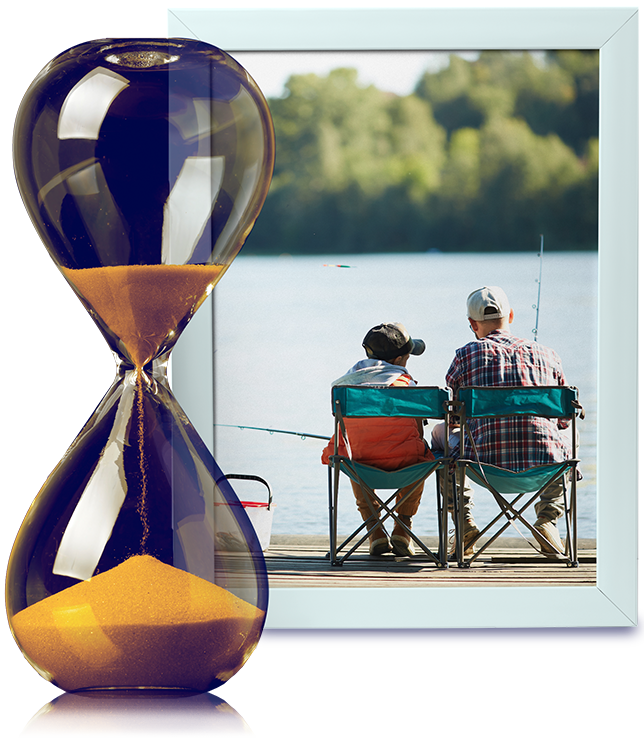 From Google Thinking to
Client Winning
Most lead gen companies rely on using the latest "hacks" to trick Google into ranking their pages. But as history tells, Googles' algorithm will win every time. And when it hits, it penalizes the "hacks".
What we offer is a lead system. A timeless strategy. It's not SEO (Search Engine Optimization), as we don't optimize for search engines.
The Lead System revolves around optimizing for people and creating an impeccable client experience. And that's what Google likes.
Google's purpose is to end the users search. Because that means that the user found what she was looking for and is happy. And Google wants happy users so they come back another time and search.
Your focus should be to make your users happy. If they are happy, they'll stay on your site. This sends a signal to Google that the user found what she was looking for and they'll rank you higher. That's what we do for you.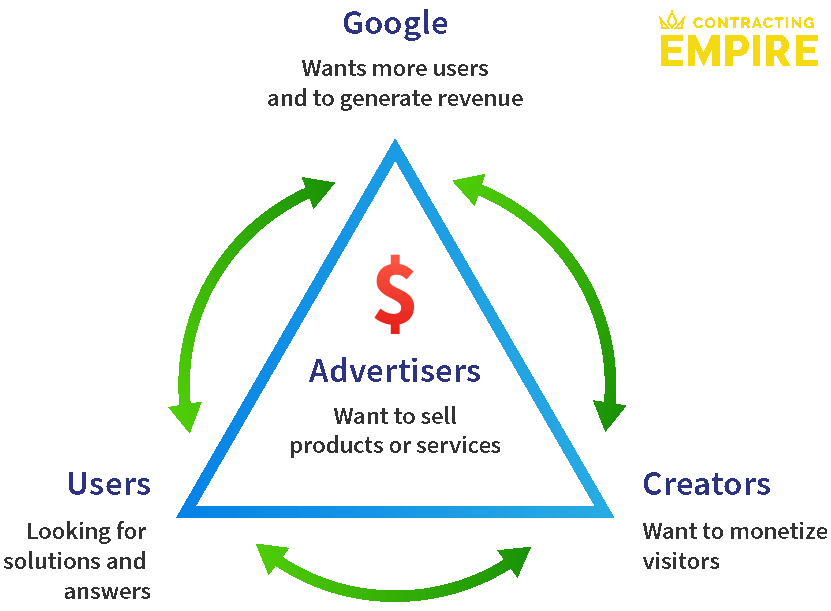 You Shouldn't
Be Kept in the Dark​
This is the plague of the organic lead generation industry. Everybody will tell you that it takes time to work. But nobody tells you why and what is actually happening. Mostly because they don't know themselves – or don't care.
Here's a typical scenario we've seen over and over again with contractors that prefer the "cheaper" version.

Contractor reaches out and pays for the potential audit in November. We're excited to show them the insights and what a huge difference it would make in their business to work with us. They decide it's too expensive and want to continue with the agency they already hired because they're cheaper and they know the "latest hacks". Our stuff is less exciting and based on too much data.
Six months later they're back on square #1. And this, my dear contractor, drives us crazy. Not only have they lost the money invested in the "service", they've also lost 6 precious months that are never coming back. A diservice to the contractor, a diservice for all the people they could have served. And it pains us to see this constantly happening in the industry.
Look… we're not the cheapest. But we are actually invested in your success. So much so that we're offering a 6-months money back guarantee on your Lead Generation System. Nobody does that.
Sometimes things take time to work out, but you shouldn't bare that burden alone. And you should definitely not be kept in the dark.
You get the whole package with Eddie. I could not encourage anybody more to work with Eddie or overstate how incredible pleased we are with the services he has provided for us and what a huge asset he is to our operations on a daily basis.
Blake Brewster – Chief Operating Officer at McKenzie Crest Inc.
We could have priced this "cheaper" like everybody else… but we're not like everybody else. We care about your time and long-term outcomes. You shouldn't choose a beat-up, old truck to do the work for you.
Here's what you're buying into: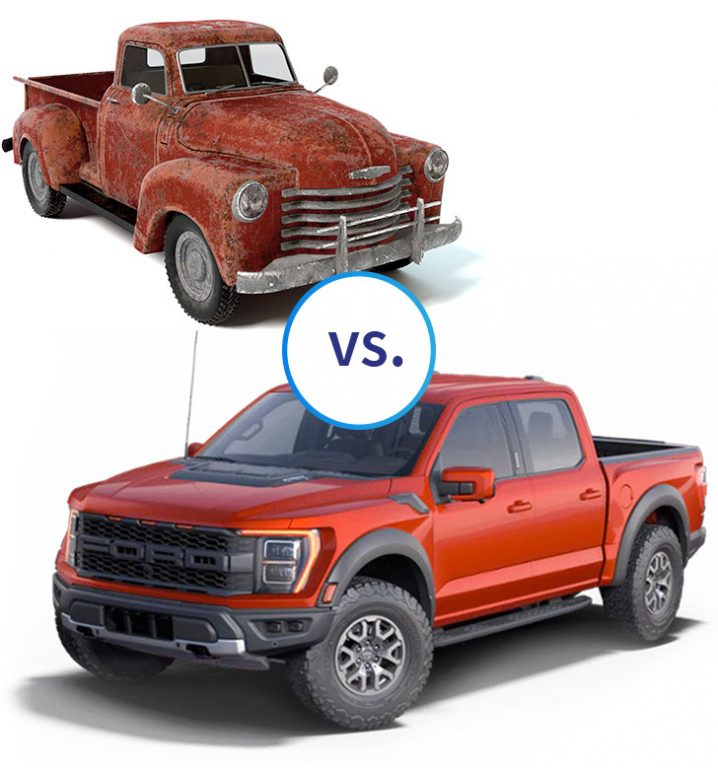 Choose The Plan That's Right
For You
Regardless of the size of your business, your Lead Generation System is a long-term game that will help you identify, create, and manage a constant stream of new, quality leads.
We have three different packages that you can leverage at any point in your business. 

The starting point of all of our Lead System buildout. A valuable audit that leaves no stone unturned. From competitors to growth potential you get a clear snapshot that's relevant to your services and areas served.

Ideal for contracting businesses that are making $1MM+ per year and want to become the go-to leader in their area. Grow with an extra 20% year on year with less than 3% in investment.
An established company should invest at least 8% of yearly revenue into online marketing. See marketing budget calculator.
Additional options available

Ideal for contracting businesses that are making over $100k per year and want to create more opportunities for their business.
A starting company should invest at least 14% of yearly revenue into their online marketing. See marketing budget calculator.
Additional options available
If any of these investments make sense, click the button below to book a demo call with our team and grow your contracting business, 100% risk-free.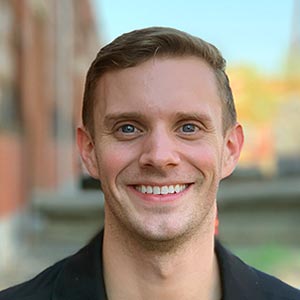 The Contracting Empire team is second to none when it comes to understanding how homeowners buy from contractors. They reverse engineer the process and put it online in a way homeowners love. We've had dozens of contractors say people hired them simply because of the way the Sales Site is created.
Logan Shinholser – CEO at Contractor Growth Network
How Our Process
Works In Your Favor
Because we have a specialized team on our Lead Generation System, we've fine-tuned and optimized every step of our process. Our aim is not to do SEO, but tackle the problem from all angles through the MORE Method, so the system works for your residential contracting business.
If opening more opportunities is on your mind, below we've broken down the process so you know exactly what to expect from Contracting Empire.

As our Lead System comes as an addon to your Sales System, we probably know you already. This call will be a great opportunity to learn about the long-term vision of your contracting business.

After the $2k payment, we'll run an opportunity audit based on the services you provide and the areas serviced. Based on that we'll know exactly what we're dealing with and how to tackle it.

We'll set up a call where we'll share our insights with you and lay down the plan of action – if it makes sense for you to continue.
4. We Start Building Your Lead Generation System
We start working on the plan of action, implementing your lead generation system and building it exactly how it should be. 

We'll do a video format monthly report that walks you through what we did that month and how things developed or are going to unfold.

For our long-term customers, we do an in-depth yearly report of things that happened and actions steps for the year to come at no added cost.

7. Enjoy a Results-Driven Guarantee
Even though this is a long-term plan and commitment from both of our businesses, we want to be a partner for you. That's why we're willing to share both wins and losses.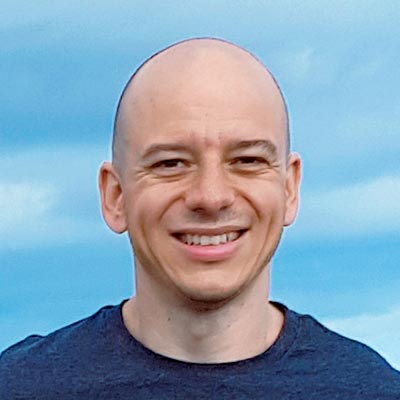 If our process makes sense for you, click the button below to get on a call with Contracting Empire's CEO, Eduard Boka (limited time offer).
It's time you start investing like a professional in the digital growth of your contracting business, long-term.