Nobody Wants to Guarantee Their Work in the Online Space. We Do.
Ask any web development or organic lead generation agency for a guarantee and they'll list all the reasons why they can't.
At Contracting Empire, we know 100% that our systems work to drive leads, sales, and revenue for our clients. Our focus is on client success.
We'll honor the guarantee because we know our system works. At the same time, we've learned from experience that when people are looking for a reason things will not work, they probably find it.
If you're on the lookout for a way out before you begin, chances are we're not a good fit for you.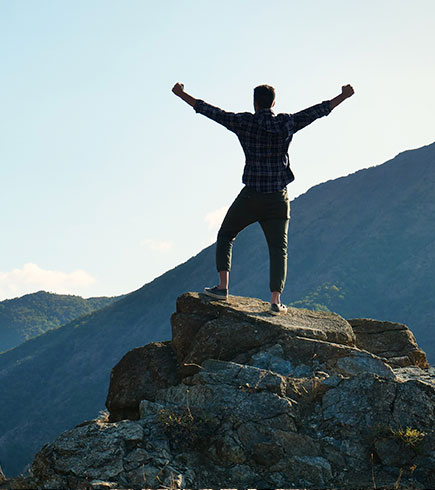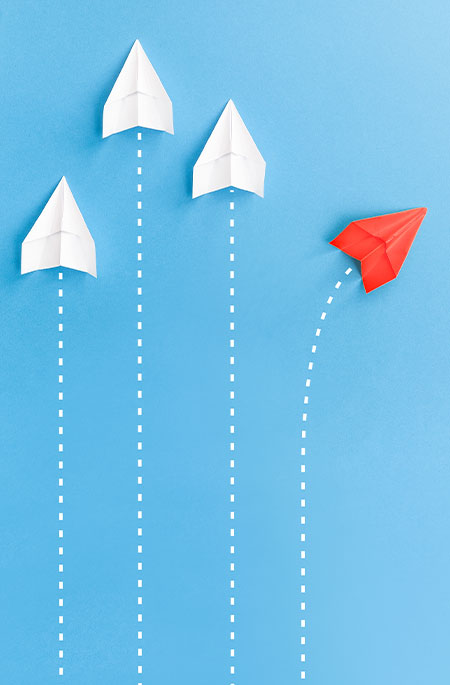 It's Not About Being A Good Salesman
Look, we get it… From a broader perspective it seems that all there is to landing a contracting job is selling. Impersonal sales calls or meetings where you try to convince your customers you're better than your competition. That your price is worth it. That the end result is unmatched.
And it feels like a race to the bottom where the cheapest contractor wins. Or the contractor with the most experience in sales.
But what if it's more than that? You're in this industry because you're a passionate craftsman. You have high standards, and what you create shows for it. When you talk about your work with a confidence that goes through the roof, your passion transcends, and you don't need to "make" the sale. The price doesn't even matter.
Your success as a contractor is not about selling. It's about using the right tools so that you empower homeowners to share their story with you. In the end, you'll be the one helping them materialize their vision. So if you're worried you don't have what it takes to "sell", rest assured that we provide all the tools and training to guide you in transforming the sales call into a conversation that helps your customers sell themselves on what you're offering.
A
Money Back

Guarantee For a Site?
That's the thing you see – we're not selling websites. At Contracting Empire we create Contractor Sales Systems. It's a system created to help you money, not just an over-glorified online business card that just sits there.
If you want to get a Contractor Sales Site for your business, but aren't yet 100% sure… That's OK – it's not the right choice for every business. We've found that our Contractor Sales Sites get the best results for companies with a goal of at least $50k in annual revenue…
And if you're not ready for this yet – that's fine. But I also understand that there's some hesitation to invest because in the past you may have been disappointed by other digital marketing products or services purchased for your business.
But if your business is at the right stage to benefit the most from a Contractor Sales Sites, I want you to jump in with TOTAL confidence.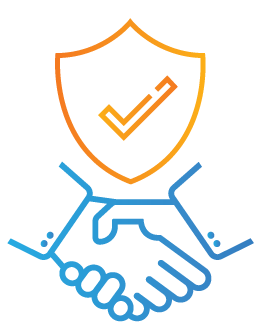 Besides being a business owner, I'm a father too and I know that investing in growth is never comfortable when you have responsibilities. Moving to the Canary Islands with my family was a big undertaking – both mentally and financially. Looking back… it was all worth it.
I'm pretty sure starting and growing your contracting business wasn't a walk in the park either.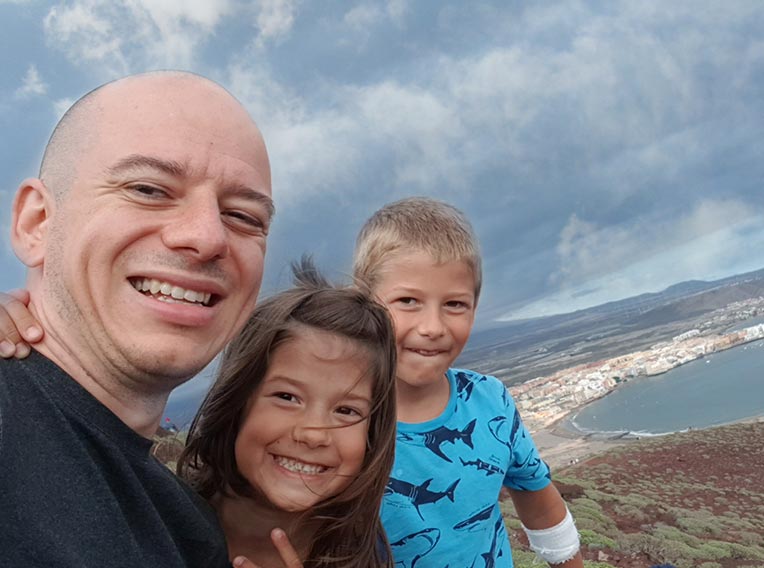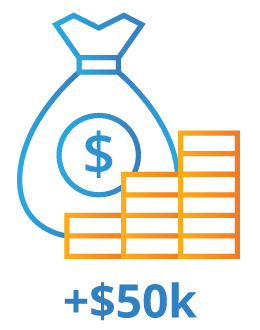 I've decided to make investing in a Contractor Sales Site completely RISK-FREE for all our clients.
To make getting your Contractor Sales Site even more of a no-brainer – I'm taking all the risk… You're Covered By A 100% Money Back Performance Guarantee.
Here's how it works:
If you follow the Contractor Sales Site training steps we provide you with, use the site like we show you how… We guarantee an increase of at least $50k over your bottom line within 12 months of going live. 
Here's How The System
Worked

For Them...
What you're getting is leverage and time. If after 12 months your revenue bump doesn't happen, just email us the sales numbers to show that your Contractor Sales Site and the systems we've put in place for you didn't help your business grow. And we'll give you a full refund – and you get to keep the website too.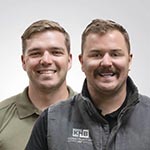 Ryan & Bobby, owners of a remodeling company put the system to work and turned over $1MM in revenue in only 5 months since the site went live.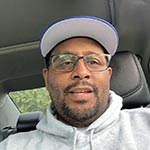 Joe, a waterproofing contractor was able to specialize to one service and made $100k in half a year.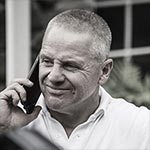 Steve, a landscape designer is on route to make an extra $500k this year with the help of his new Sales Site.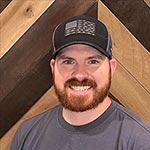 Anthony, a remodeling contractor, sold a a $400k remodel just days after launching his new system. A few months later, he already cleared $1.3 million.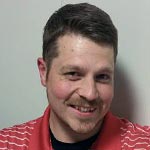 One hour after its launch, Logan used his new website to sell a $17,000 bathroom renovation at a 52% gross margin. The next project he booked was a whole home remodel project worth $1million.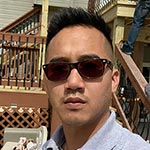 Luan started to get quality leads through his new website and secured a $17,600 decking job instantly. He and his team already broke $700k in sales this year. 
These are just a few examples of the dozens of contractors just like you who got the Sales System to work in their favor. We can make our insane guarantee because it works and we know you're going to love your new system… and that it will free up your time and help you make you a whole bunch of money too! There's absolutely no reason for you not to take advantage of this.
So click the button to book a call with our team, and invest in the sales growth of your contracting business, 100% risk-free.
A
Guarantee

For SEO? Unheard of.
Because we understand how the Google system works… yes.
Most lead generation companies rely on tricking Google into ranking their pages higher. But as history will tell, Googles' algorithm will win every time. And when it hits, it turns all those previous tactics to dust.
What we offer is a lead system. A repeatable strategy. It's not SEO (Search Engine Optimization), it's much more than that.
Everything we do for organic lead generation revolves around creating an impeccable client experience. We don't optimize for search engines, we optimize for people. And that's what Google wants.
Google's purpose is to end the user's search. Because that means that the user found what she was looking for and is happy. And Google wants happy users so they come back another time and search.
As creators, our focus is to make users happy. If they are happy, they'll come back or buy. That sends a signal to Google that the user found what she was looking for and they'll rank you higher.
Your Clients' success
will make you win

, long-term
So while our competitors try to rank you on Google for keywords, our focus goes 100% toward serving your visitors:
So although we can't guarantee what Google does, we can guarantee that visitors will come. And your visitors will be thrilled and will come back again and perhaps even decide to move forward with you and book your services. 
This is the basis on which the lead system works, leveraging our proprietary MORE Method to educate your users and turn them into raving fans.
Eddie has helped me realize our vision on a number of very large projects and has been absolutely essential to our success and our ability to develop the kinds of systems that we need to effectively manage our business. He has helped us get to a $5MM dollar company from under $1MM.
Blake Brewster – Chief Operating Officer at McKenzie Crest Inc.
Here's how our lead generation system guarantee works:
We start off with a paid audit that studies the potential for your services and your area's potential. Based on that we can estimate how many users we can grow your organic traffic to. We share that number and our complete findings with you and if it makes sense – we get to work.
The lead generation system should be self-sustaining after 6 months and put you in a very good place after 1 year. If not, we'll give you 6 months worth of your money back. Considering that you won't find another company to put their money where their mouth is, and have this amount of investment in your success – getting an $9k guarantee sounds like a no-brainer.
You can get an idea for growth in the image above. Growth was slow in the beginning and then it started picking up. After 6 months we more than doubled their visitors and quote requests so the system became self-sustaining. 
Obviously, the numbers need to work out for you. Considering an average job is $30k and your gross profit margin is around 50%, you're making $15k per job. So one contracting job is able to cover your entire Lead System cost for one year. And we can definitely guarantee that the system will bring you more than 1 client knocking.
P.S. Because of our insane guarantees, the Contracting Empire team is just as invested as you are in this. The call gives you clarity if there's alignment on outcomes.